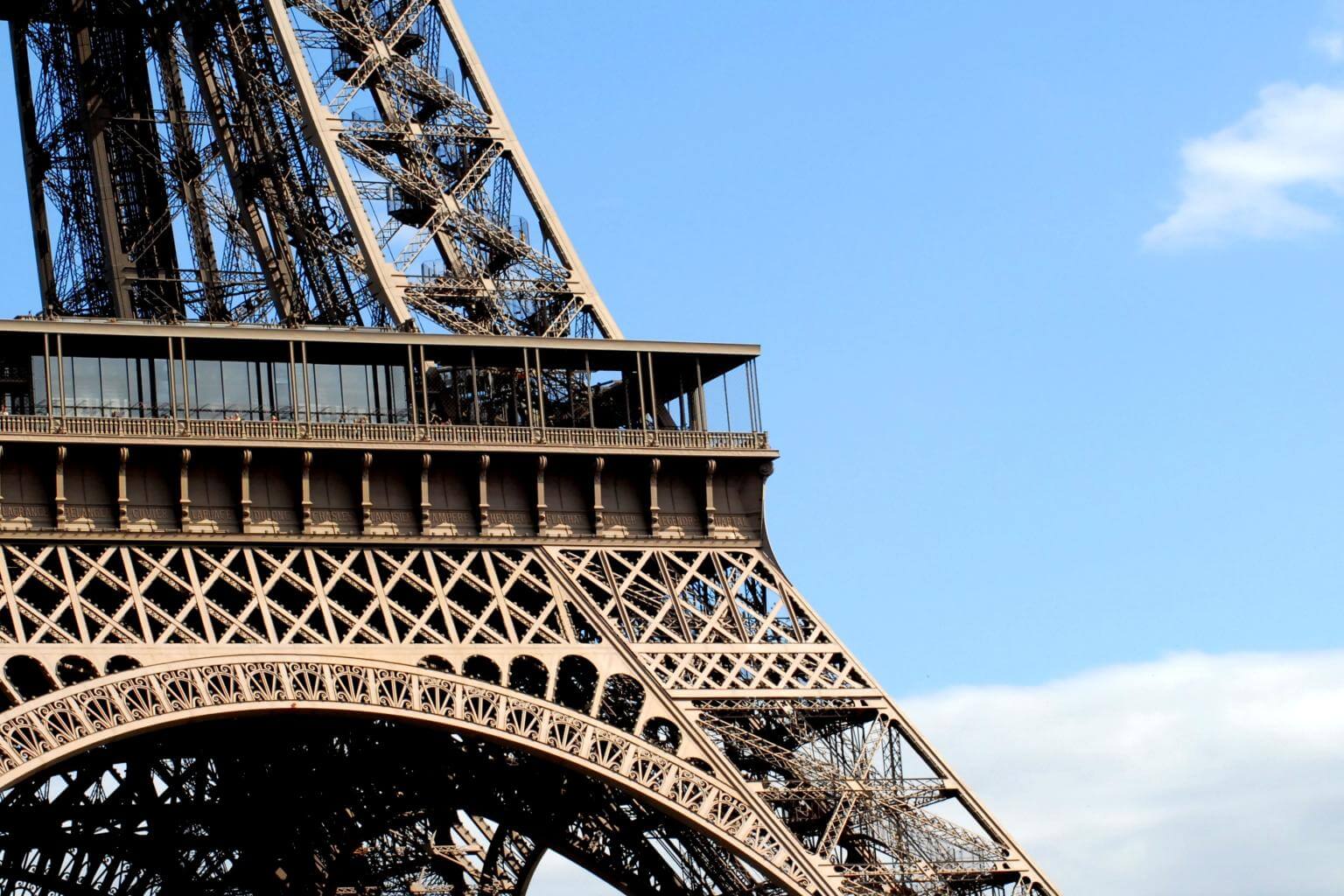 Our Tips to Learn French Fast in France, in Paris!
Learning a foreign language can be a real challenge, especially if you never enjoyed it at school or if you feel that because you have a low level, you won't manage it… but with a positive mind and a little motivation, studying French can become child's play. Here are our tips to learn French fast.
THE BEST TIPS TO LEARN FRENCH FAST
Go for a full immersion French course abroad
The best way to learn French fast is certainly through full immersion, in France. This can be daunting at first, but you will learn French very fast and will enjoy unforgettable experiences. To avoid feeling lost abroad, it's better to select a high quality French language school in France. And the best place to do your first French course in France is Paris, the capital and the famous "city of lights".
Located in the heart of Paris, ACCORD Language School offers intensive and super intensive French courses which will enable you to learn French fast!
And during your stay in Paris:
Make friends at ACCORD to speak French
At ACCORD the multicultural environment of the school will enable you to be placed in a class with students of many different nationalities who have the same level of French as you and who also have the same aim as you: learn French fast. In the class as well as during the coffee break or at lunchtime they will talk to you in French as the common language to all ACCORD students is… French.
Talk to Parisians
Don't hesitate to talk to Parisians, in cafés, bars… Quick progress and a lot of fun guaranteed!
And if you choose to stay with a host family, you will get to practice your French every day and progress even quicker as you will continue practising what you've learnt in class. Choosing a stay with half board also mean that you will enjoy the way of life of a Parisian family!
Don't be scared to try and make mistakes
You will not make progress if you don't dive in — especially when it comes to speaking to Parisians. Don't be scared to make mistakes! The persons you speak to will gladly correct you and help you progress. This is also the best way to learn French fast.
Listen
Actively listen to Parisians' speaking: notice how they use certain expressions and do not hesitate to ask for explanations. When you're in your accommodation (residence, hotel…) listen to a French radio program, and if you stay in a host family they will, for sure, watch the TV with you… listen to the news especially, as "passive listening" will help you progress.
Practice
During your homework, repeat the words and expressions you have learnt out loud at ACCORD, during your visits in Paris or with the host family. Don't be scared to talk to yourself in order to work on your pronunciation!
And if you stay in a host family they will, for sure, not only listen to what you say (in French!) but they will correct you and help you to improve your oral French.
Be consistent
To learn French fast and efficiently, do some homework every day, even if it is only for five or ten minutes each time. And never hesitate to ask your teacher to give you some more homework, if you feel you can spend time doing more.
MORE TIPS TO LEARN FRENCH FAST
Sign up for a course in your home country
Following an extensive French course in your home country can be an excellent way to learn French before going abroad to Paris and to ACCORD.
Following a French course in your home country is also perfect after an immersion intensive course abroad as it will allow you to practise and ensure you don't lose part of what you have learnt at ACCORD, you need to keep practicing.
Watch French films
When you're back from your French course in France, watching films in French (with French subtitles or not) is one of the best ways to continue to practise your 'listening' French and to improve it. As not only do you listen to many French words you've used in Paris, but you will also discover new expressions and learn new vocabulary. Watching French films with French subtitles will also allow you to read words as the actors pronounce them: an ideal way to train your ear and to see the way these words are written. One more tip? Take notes and write these new words in your "carnet". To read and say them over and over.
Listen to French songs
Just like films, songs are an excellent and fun way to improve your French. It will also help you understand better the way French people think and feel. It is better to select CDs with leaflets containing the lyrics of the songs. You will read the words you listen to, and understand what your favourite French songs actually mean!
Here are a few French singers ACCORD recommends: Yves Montand, Serge Gainsbourg, Claude Nougaro, Bashung, Christophe, and many more…
Read
Select the type of literature you love to read more French: poetry, novels, etc.
Of course you can select a course book or manual dedicated to learn French, with exercises, etc., but it is always best to alternate between traditional and fun study methods. And if you prefer an easier read, get some French magazines as they mirror the French culture and civilisation as well as keeping you updated with the latest French news.
So what are you waiting for, learning French is fun if you follow our tips and of course, you will have no excuse then but to plan a stay in Paris to improve your French and discover (and rediscover) one of the most beautiful cities in the world.
Find us on the internet under:
#French language courses in France #French language course in Paris #Evening French language course #French course and family homestay #intensive French courses in France #intensive French classes #intensive French language course #intensive French lessons #summer camp for teens in France #French immersion courses #learning French courses in France