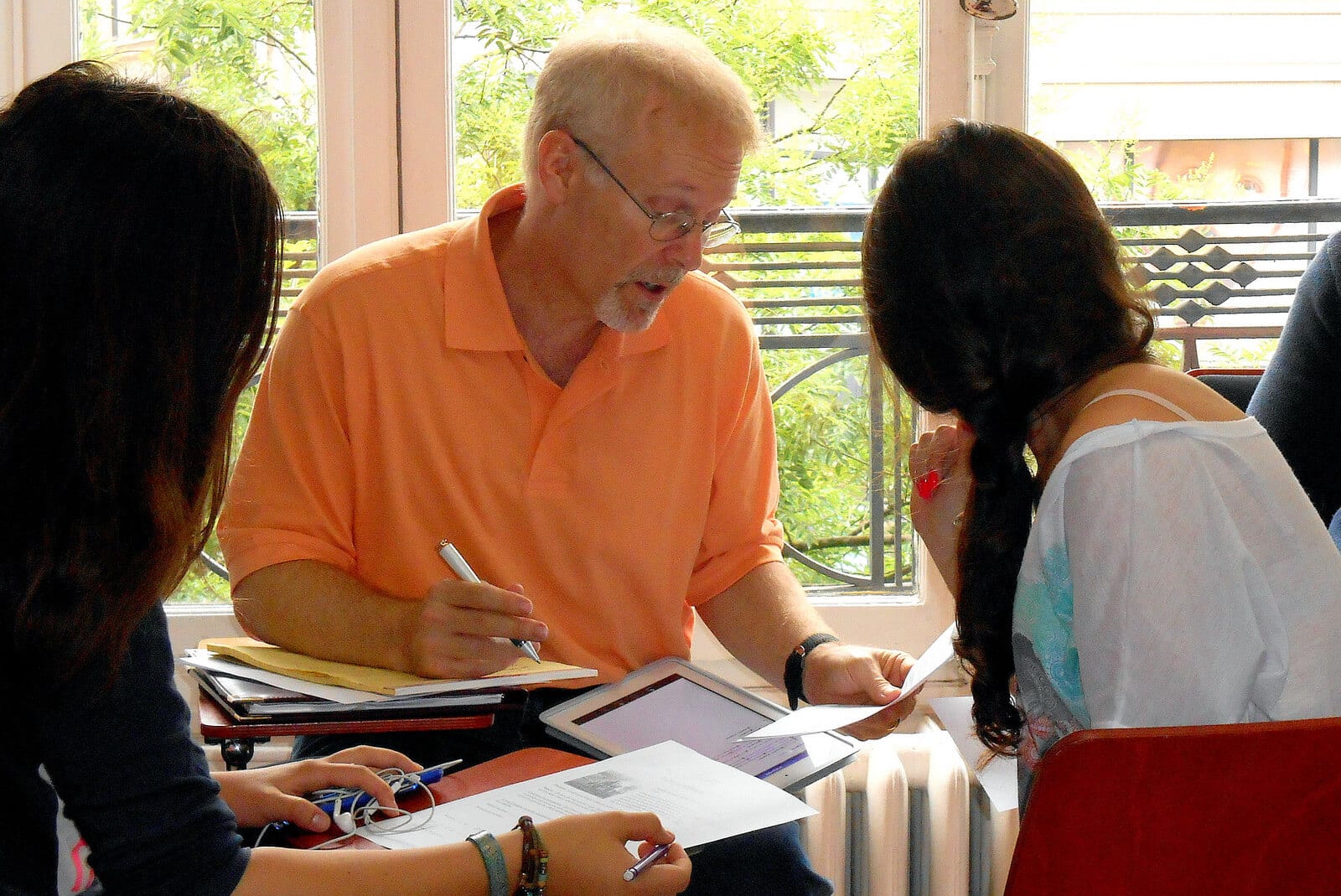 Legal French lessons in France
16 lessons
12 hours/week

16 lessons/week
One lesson = 45 minutes

12 hours/week
One hour = 60 minutes

Maximum 6 students/class
Maximum 6 students in the Legal French lessons in mini-group.



Course Content
Timetable: four afternoons, Monday to Thursday, 14:15 to 17:15
Legal French lessons in mini-group designed to meet the needs of students looking to improve their Legal French.
The Legal French lessons in mini-group are designed to meet the learners' profile and requirements. Each learner will complete a detailed needs analysis prior to their arrival enabling the teachers to design the course. Interactive exercises, role-plays and case studies will be included in the programme. Examples: Introduction to French law, Constitutional law, Civil law, Criminal law, Corporate law, etc.
The course will be adapted to suit the students' specific needs and requirements, based on the needs analysis received prior to their arrival.
Depending on the programme and students' requirements, some visits may be organised, for example at the Tribunal de Grande Instance de Paris or at the Tribunal des Prud'hommes or at the Cour d'Appel de Paris.

Certificate
A certificate will be given at the end of the course.

Diploma
At the end of your stay you also can take an exam to get the official "Diplôme de langue et culture françaises" recognised by the Académie de Paris, especially if you follow the intensive French morning course A.
Exam fees: 50 euros

2023 Dates
Course open from intermediate to advanced levels.
Dates of the one week Legal French course in mini-group: March 13th to 17th, April 17th to 21st, June 12th to 16th, October 16th to 20th 2023


Additional information
No hidden fees! Course Fees include level testing, teaching materials and end of course certificate.
Students will be provided with the final timetable for this program on the opening day of the course.