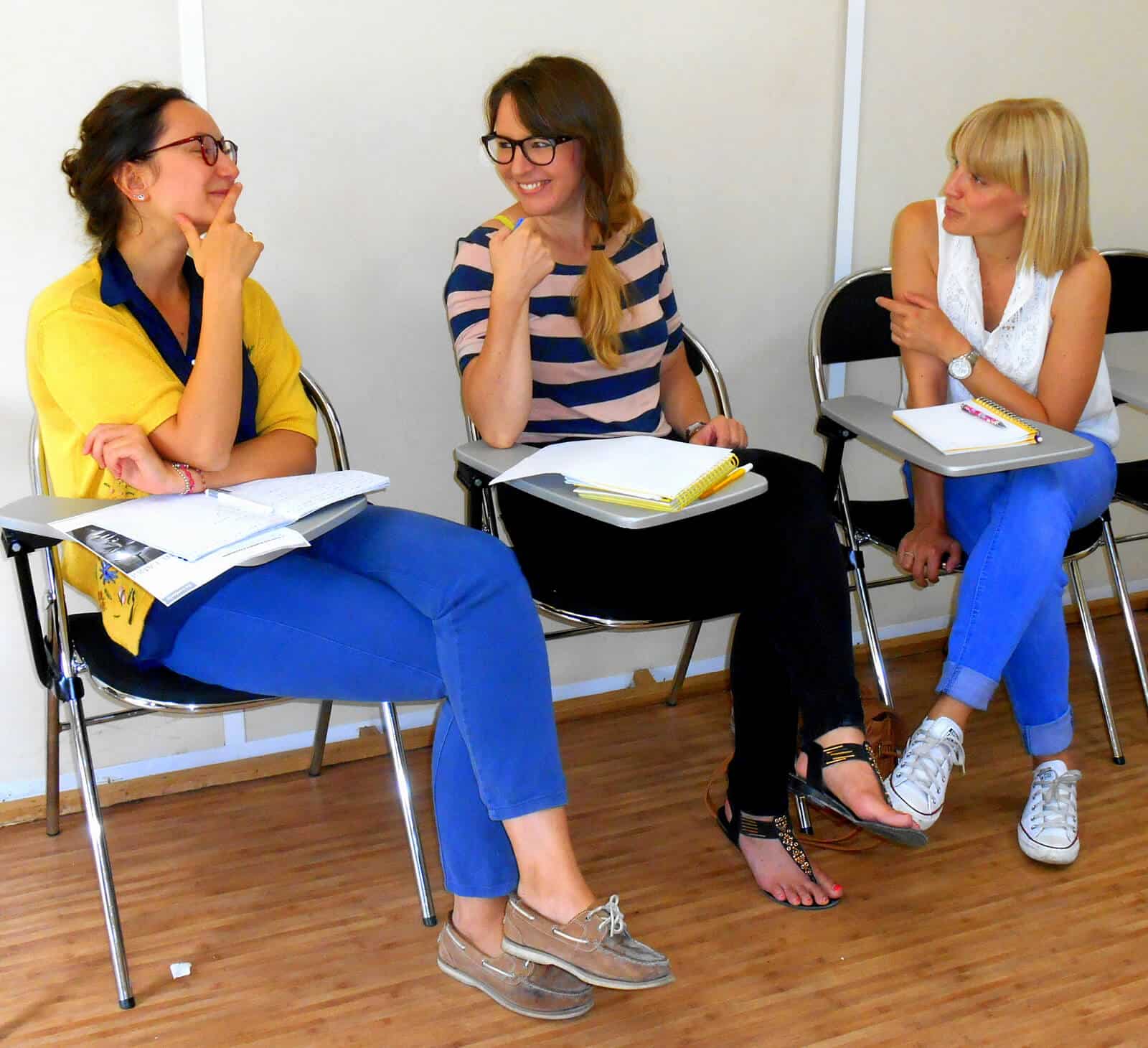 French intensive course in France – course A (20h)
26 lessons
20 hours/week

26 Lessons
One lesson = 45 minutes

20 hours/week
One hour = 60 minutes

Maximum 14 students/class
Average: 10


Test
With the confirmation of your registration you will receive a self-assessment form and a written test that you must complete and return to us before the start of your course so that our teaching team can place you in a class of your level.

Course Content
Timetable: Monday to Friday, 9:00 – 13:00
The General Intensive French Course A is aimed at all students from all levels who wish to improve their language skills in General French covering everyday topics and situations.
The emphasis will be on improving confidence in speaking and listening in French in a range of everyday situations. Subjects covered in class include: topical vocabulary and language, study of grammatical structures, pronunciation and listening skills, social skills, cultural awareness, reading and writing skills, conversational French.
This is why "sorties pédagogiques" ("Walking in Paris" lessons) are regularly organised so that students are placed in an authentic environment, enabling them to practice what they have learnt in the classroom whilst exploring Paris and its culture, as well as getting a better understanding of living in Paris.
Read more about our teaching method: ACCORD's Teaching Method

Certificate
A certificate will be given to each student at the end of the course.
Read more about our Certificate: ACCORD's Certificate
On request, you can also receive an "End of Course Teaching Assessment", which includes a detailed analysis of your competence in the French language. This assessment is available at a cost of 50 euros.


2023 Dates
Starting dates for all levels, except complete beginners: any Monday (except April 10th, May 1st, May 8th. Start dates are Tuesdays)
Calendar for beginners: January 9th, February 6th, March 6th, April 3rd, May 9th, June 5th, July 3rd, July 17th, August 7th, September 4th, October 2nd, November 6th.
The school will be closed April 10th, May 1st, May 8th, May 18th, July 14th, August 15th, November 1st and from Saturday December 16th 2023 to Sunday January 7th 2024 included. The school will open on Monday January 8th 2024


Additional information
No hidden fees! Course Fees include level testing, teaching materials and end of course certificate.
The General Intensive French Course A is available to adult students aged 16 and over all year round.