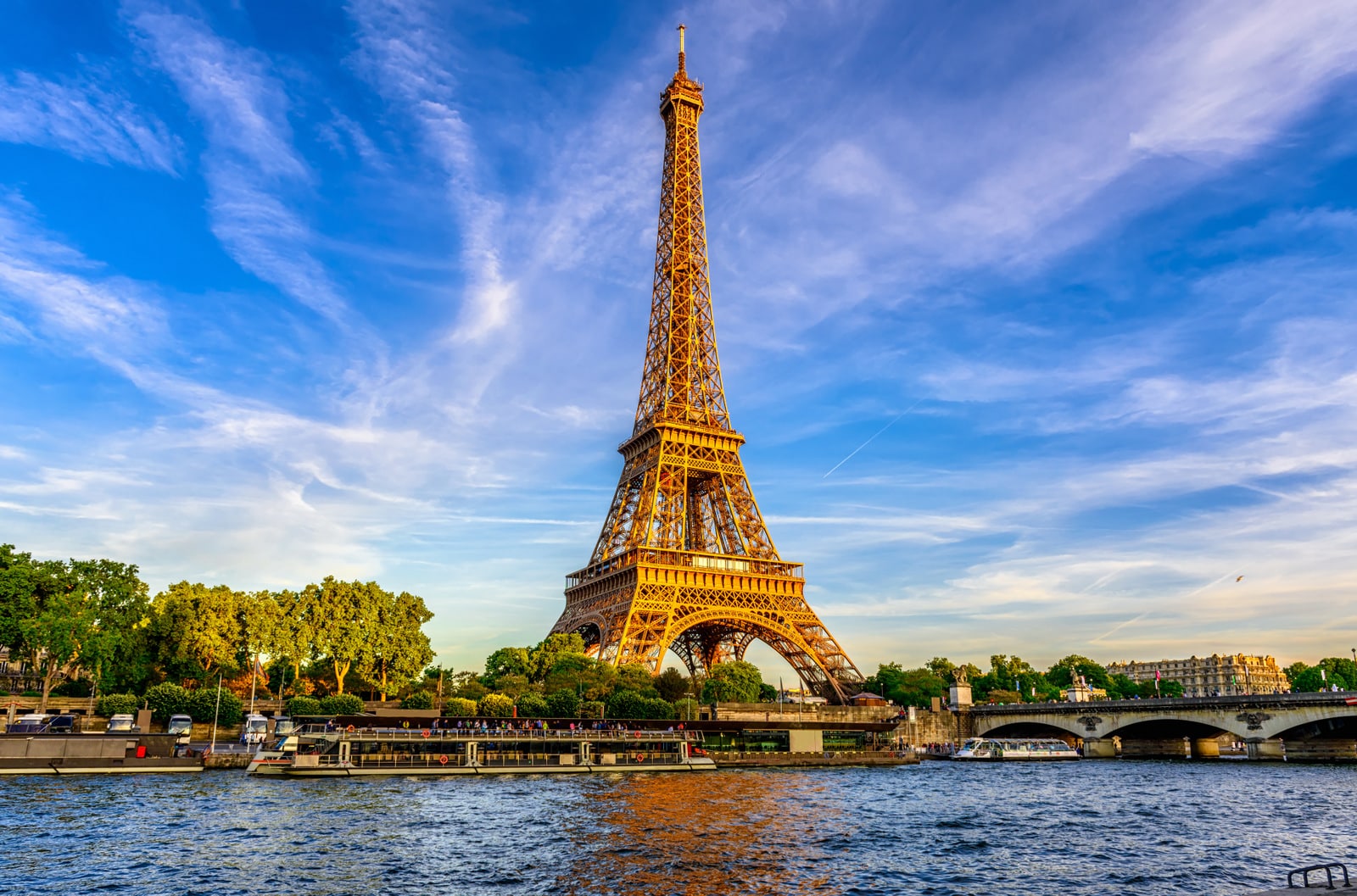 Welcome to Paris, the City of Lights!
Bienvenue à Paris, la Cité des Lumières !
Many students will confirm it, Paris is the Best place to Learn French! Many famous authors have written about Paris, but to describe the beauty and the charm of the French capital more than thousand books have to be written, just describing why Paris is the City of Lights.
Follow your adult French course in Paris in a fantastic area, nearby the Champs de Mars and the famous Eiffel Tower. ACCORD offers a wide range of courses to suit all levels. Whether you are looking for a one or two week language course during the summer holidays in France or a DELF or any French exam preparation course, you will find it at ACCORD Paris.
Adult French course in Paris
Paris is one of the most, if not the most famous and visited city in the world, renowned for its wonderful monuments and sites: the Eiffel Tower, the Champs Elysées, the Louvre museum, Montmartre, etc.
Take the time to practice the skills you've learned in our French language course when talking to French students or Parisians while on a tour of the capital with a Foxcity bus tour, doing a boat cruise on the Seine river or walking along the banks of the Seine, or if you stop for a break in one of the many typical and charming French cafés.
French courses at ACCORD Paris are the best way to quickly improve your French skills while having a lot of fun and enjoying the French lifestyle. So, why not explore this beautiful city while developing your language skills during one of our ACCORD's unforgettable culture and civilisation lessons?
A study abroad program in Paris is a fantastic experience. A French language program in Paris is also an investment for your future, too, and following the course dedicated to your needs will give you the opportunity to visit unique places and create new friendships. Book now and discover all the benefits of taking an ACCORD French language course in Paris!
Paris will surprise you with each new day. Coming to Paris and studying French at ACCORD Paris will make sure you go home with some unforgettable memories – trust the ACCORD students!
Read the ACCORD students' reviews
French courses for adults all year round:
A wide choice of intensive and semi-intensive courses available all year round, at prices suiting your budget.
French morning course AM1, 15 h/week
French language course A, 20 h/week
French language course B, 23 h/week
French language course C, 26 h/week
French language course D, 29 h/week
French language course G, 32 h/week
French language course E, 35 h/week
Afternoon French course PM1, 15 h/week
Afternoon French course PM2, 20 h/week
All ACCORD Paris French courses for adults are presented HERE
Adult French course in Paris
ACCORD is accredited Qualité FLE and is member of CAMPUS FRANCE.
With 35 years' experience in the language business, ACCORD Language School can make sure that it's very easy to combine learning French and enjoy a fantastic holiday break in Paris and in France you will never forget.
Click here for more information about the ACCORD Tour Eiffel French language school
If you need any further advice then just contact us and we will be glad to offer you our help to select your French language school, the Best language course for you as well as to give you advice to prepare your trip to France: click here to ask for more information
And visit our ACCORD Facebook page