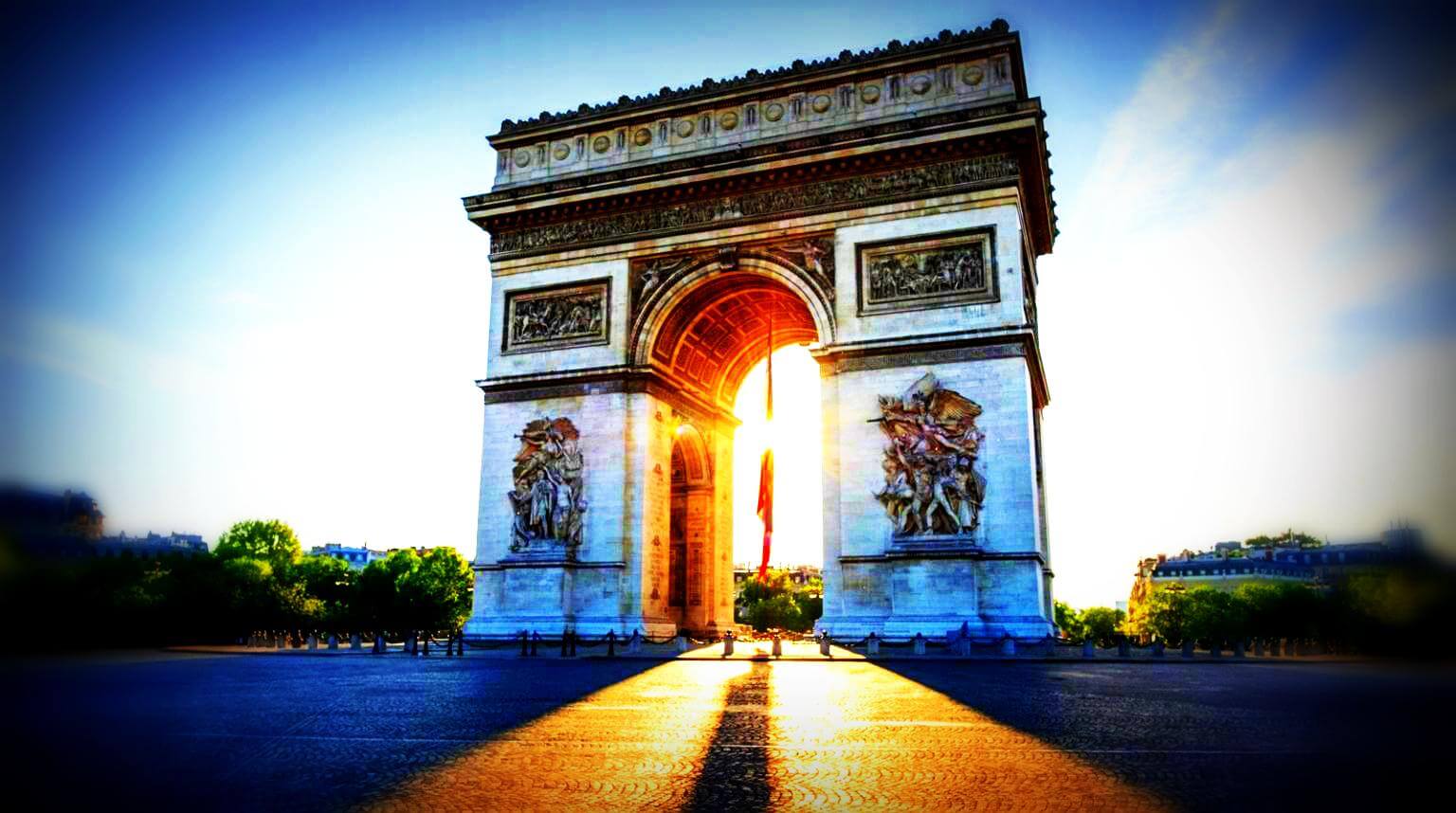 With more than 30 years' experience in the language business, ACCORD Paris can make sure that it's very easy to combine learning French with taking a break in Paris and enjoy a fantastic holiday in France.
You may be wondering whether it is possible to spend your holidays studying French without giving up all your free time and still taking full advantage of the summer?
Yes it is! At ACCORD Paris, you can combine learning French with a holiday in the French capital, making sure that you can take in all the wonderful attractions in Paris and practising your French outside the classroom soaking in everything the famous 'city of lights' has to offer.
French language courses in Paris, the best way to improve your French language skills and practise in the most beautiful city in the world!
Paris is the perfect destination for a great holiday!
Did you know that France is one of the world's leading tourist destinations? Moreover, French is invaluable in lots of countries.
By coming to ACCORD Language School to attend your French language course, you also have a great opportunity to explore Paris and all its famous attractions and sites as well as enjoying the lifestyle.
Famous for its rich history, beautiful architecture and cultural diversity, Paris remains one of the most visited cities in the world. Paris has always been a hive of artistic and intellectual activity with its 134 museums, 170 theatres, world famous universities and cultural festivals, which take place all year round.
Of course, Paris is also the capital of fashion and design and is internationally renowned for its boutiques, department stores and young designers.
And let's not forget its famous cafés, restaurants and brasseries… as well as its boulangeries, pâtisseries, fromageries, charcuteries, etc. Holidaying in Paris is also about visiting its food markets, enjoying a café at a 'terrasse' watching Parisians go by and of course, putting the world to rights with your new friends in French, of course…. A unique and unforgettable experience!
Learn French at ACCORD Paris!
Learn French whilst Holidaying in Paris
Paris is divided in "arrondissements" and each arrondissement has its own monuments and places worth visiting. There are 5431 streets across the city, each one with a story of its own, relating to the history of France, its artists, scientists and saints.
As surprising as it may be, it is possible to walk to most of Paris's sites. It won't take you more than a few hours to walk from the Bastille area to the Eiffel Tower. If you don't feel like walking, public transport in Paris is second to none.
The Left Bank and the Latin Quarter are the heart of the city for the young Parisians. But don't miss out on other fascinating areas such as Bastille, Montmartre, Pigalle, the Champs Elysées and the Ile de la Cité.
Enjoy Paris: HERE is How to be a Parisian
Holidays which take in both French language and French culture and civilisation
Paris will surprise you with each new day. You will hear about these iconic places from your teacher during our French culture and civilisation classes, and then you'll have a chance to admire them in real life during your free time. For all these reasons, coming to Paris and studying French at ACCORD Paris will make sure you go home with some unforgettable memories – trust the ACCORD students!
Read HERE the ACCORD students' reviews
Read HERE what ACCORD students say about our Online courses
Learn French whilst Holidaying in Paris
French courses for adults all year round
A wide choice of courses available for all ages, at prices suiting your budget. For example: from 160 euros for a semi-intensive course of 20 lessons per week, from 70 euros for the 8 lessons "French Culture and Civilisation", from 90 euros for the 12 lessons "Grammar and Writing", and many more.
Whether you stay in a residence, a serviced apartment or with a host family, you will benefit from a genuinely immersive learning experience. If you choose to stay with a host family, you will get to practise your French every day and make fast progress, and choosing a stay with half board will enable you to enjoy the way of life of a Parisian family.
The ACCORD Paris accommodation and transfer service is presented HERE
French courses for kids, teens and juniors in summer
For the Juniors and their parents: the ACCORD Saint Nicolas summer campus and all summer programs for Juniors are registered and inspected by the French Authorities (DDCS 75 – Préfecture de Police de Paris). Our staff, the group leaders and supervisors are experienced and highly trained for the care of children. We guarantee 24 hours' supervision, 7 days a week.
Let's talk a bit more about the 'all inclusive' Junior programme: kids and teenagers are offered full board accommodation in a boarding school in a leafy area of Paris, which ACCORD school hires for the summer. In the morning, students join the French class of their level and after lunch, they enjoy a variety of afternoon visits and activities. At the ACCORD all-inclusive summer camp in France, teens join a minimum of one full day and 3 half-day excursions per week, always accompanied and supervised by our ACCORD staff members. These excursions are an opportunity to explore most of the important and famous sites of Paris and its surrounding areas: Notre-Dame Cathedral, the Ile de la Cité and Ile Saint-Louis, the Louvre museum, the Eiffel Tower, the Trocadéro and Champs de Mars area, Montmartre and the Sacré-Coeur basilica, as well as the Palais de Versailles or the Château of Fontainebleau, etc.
The ACCORD Paris programs for kids and teens are presented HERE
The ACCORD Paris French language courses for kids and teens are presented HERE
The ACCORD Paris Family program is presented HERE
Learn French whilst Holidaying in Paris
With more than 30 years' experience in the language business ACCORD can make sure that it's very easy to combine learning French and enjoy a fantastic holiday break in Paris and in France you will never forget.
More information about the ACCORD Tour Eiffel French language school HERE
If you need any further advice then just click HERE and we will be glad to offer you our help to select your French language school, the Best language course for you as well as to give you advice to prepare your trip to France: click here to ask for more information
And visit our ACCORD Facebook page: HERE