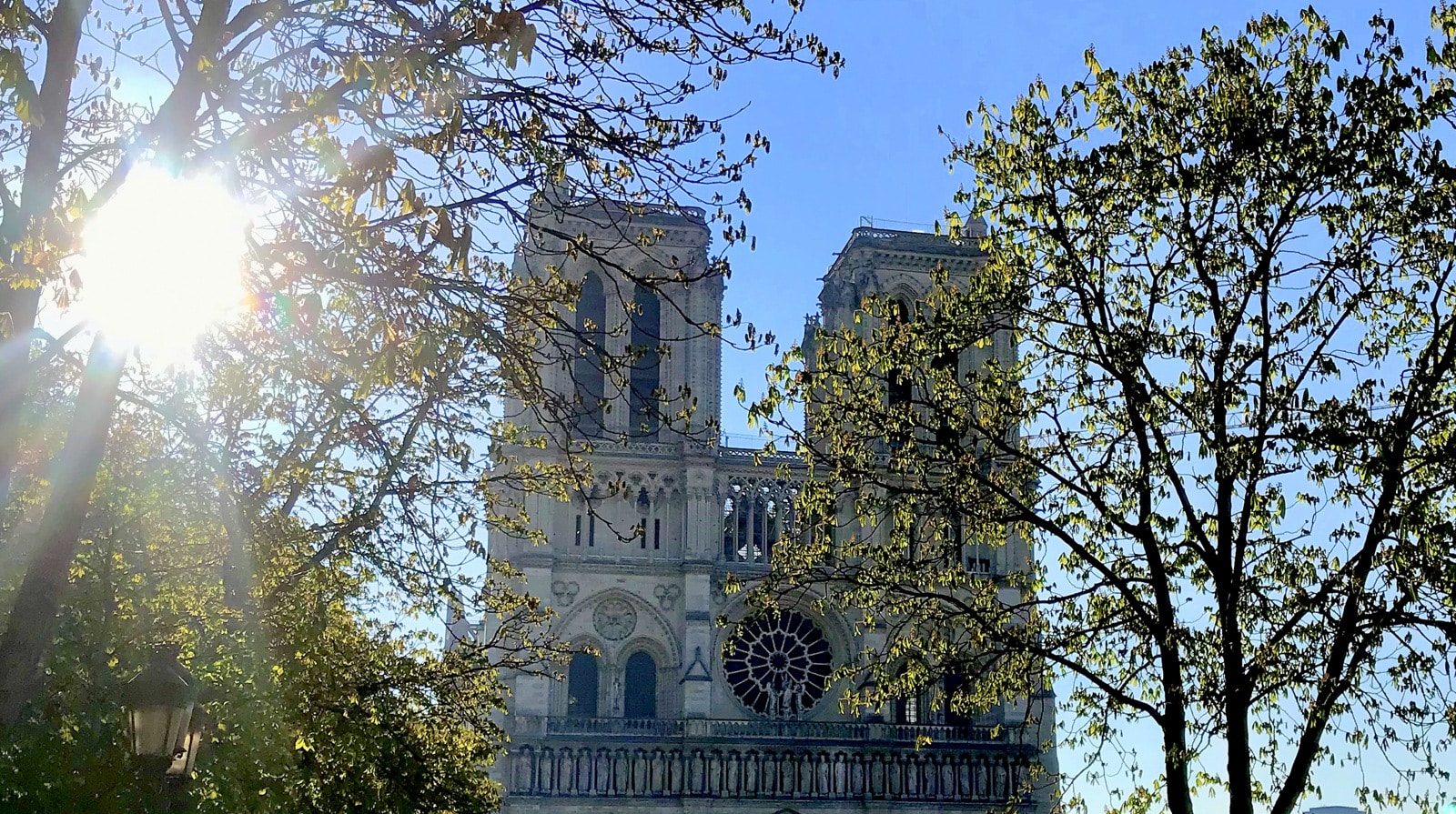 How to choose a good French Language School
We know that choosing a high quality French language school requires careful research as there are many important factors to consider before selecting a French language school in France and enrol in a French language course.
In this new information blog we recommend/ list some of the most important points you need to look at before you choose a French language school.
The number of years as a French Language school and its experience:
As you have probably seen or read in magazines dedicated to the language industry, language schools come and go. First of all, choosing a language school that has been operating for a number of years demonstrates that the language school has developed an experience and built a reputation as a professional organisation. Such a school knows how to provide the best possible experience in French language learning for its students.
ACCORD Paris has been running an all year round school and a summer school (for teens and juniors) for over 30 years and has welcome over 100.000 students during that time. We pride ourselves on our long-standing reputation as one of the best French language schools in France.
Find out more about our Parisian school and its history HERE
How to select a very good French Language School
Accreditation:
There are many language schools operating in France, but not all these schools adhere to stringent standards of quality.
"Qualité FLE" accreditation: the "label Qualité FLE" is the official Quality Accreditation for French as a Foreign Language. The Qualité FLE accreditation is awarded once the school has been inspected. The accreditation is based on a frame of work focusing on the five following areas:
– Training, teaching
– Teachers
– Welcome, support and guidance
– Premises, security, facilities
– Management
On the 28th of March 2007, after going through the inspection reports, the interministerial accreditation committee awarded fifteen schools the first official Quality Accreditation for French as a Foreign Language, and ACCORD was one of those very first schools to be accredited in France. The decree stating the creation of the Qualité FLE Accreditation was published on the 28th of December 2007 in the Official Journal of the French Republic.
In France, there are between 300 and 400 French langue learning centres and schools. With so many centres and schools to choose from, students and language service providers (education agents, travel agencies specialising in language stays, etc.) now have a major tool which helps them choose or recommend a language stay among a selection of the best centres: the "label Qualité FLE".
ACCORD is also a member of Campus France, which is an advantage to any student requesting a visa.
Select a very good French Language School for your next French course in France
Class size:
Some French Language schools are focused on opening classes with a high number of students and by doing so, they sacrifice the quality of teaching and learning. Squeezing too many students in a class means that the students do not get an adequate level of attention from the class teacher and can't participate actively in class.
At ACCORD, we limit class size to a maximum of 14, and our average is 10. In classes dedicated to the preparation of the DELF exam, for example, the maximum per class is 6 students (average 4) and in our Business French lessons in mini-groups, the maximum is 3 students per class (average 2). For each course, we welcome the number of students to ensure that every learner receives the best level of attention whilst being in a dynamic learning environment.
How to choose a good French Language School
Teachers of French and Teaching method:
When looking for a French Language School, you must of course make sure about the quality of the teaching, whether the French teachers are fully qualified and also experienced in teaching adults if you are looking for an adult course, or juniors if you are looking for a summer course for young learners.
At ACCORD, our teachers are fully qualified in teaching French as a foreign language and are all university graduates. They also are very experienced teachers who create their own teaching material and constantly update the material to ensure their lessons are fresh, modern and dynamic.
At ACCORD, our teaching method is based on oral communication as we believe that by recreating real-life situations, students are able to develop their communication skills, and feel confident when speaking French outside the classroom environment.
Nationality mix:
One of the real key points of any quality French language school is the ability to provide a real culturally diverse mix of students.
At ACCORD we guarantee that we have no nationality over 12% at the school.
This figure is verified by the Label Qualité FLE accreditation body.
How to choose a good French Language School
Location and premises:
We recommend you choose a language school that is located in a city that is well connected by public transport and which offers students the maximum cultural opportunities such as visiting museums, historical monuments, going out to cafés and restaurants, all these important aspects enabling you to learn more about French Culture, History and Civilisation.
Coming to Paris, the world's most visited city in the world allows you to enjoy a full educational, cultural and social experience. Booking a French language course in ACCORD Paris is the best way to improve your French language skills in the most beautiful city in the world!
With ACCORD Paris, it is not only about studying French, it is a life experience!
ACCORD premises:
From March onwards, we will be relocating to some brand new air-conditioned premises in a fantastic location, very close to the Eiffel tower.
You will love our ACCORD Tour Eiffel school located 3bis, rue Jean-Pierre Bloch, 75015 Paris.
You cannot wish for a better location to study French in Paris, as our school is located only a few minutes' walk from the Champ de Mars and the Tour Eiffel. Our ACCORD Tour Eiffel School is also in the vicinity of the Musée du Quai Branly, easily recognizable with its living wall of greenery ("mur végétal") dedicated to indigenous art and cultures, and of course the Musée des Invalides where you can see the impressive tomb of the French Emperor, Napoleon the 1st.
After class, you can easily walk down to the Seine river with your classmates and enjoy an impromptu picnic in true Parisian style, or hop on one of the Bateaux Parisiens, opposite the Eiffel Tower, for a cruise down the river Seine and pass under all its famous bridges.
Let's not forget the Trocadéro and its famous gardens and fountains by the Eiffel Tower, where you can spend a little while, sitting on a bench, going over the notes you took in class before heading off to one of the famous cafés to meet your new found friends.
How to choose a good French Language School
By making sure that the French language school you choose is an established, accredited school with a good location and a strong reputation you are sure to have a great time learning French in France.
If you need any further advice then just click HERE and we will be glad to offer you our help to select your French language school, the Best language course for you as well as to give you advice to prepare your trip to France: click here to ask for more information
And visit our ACCORD Facebook page: HERE