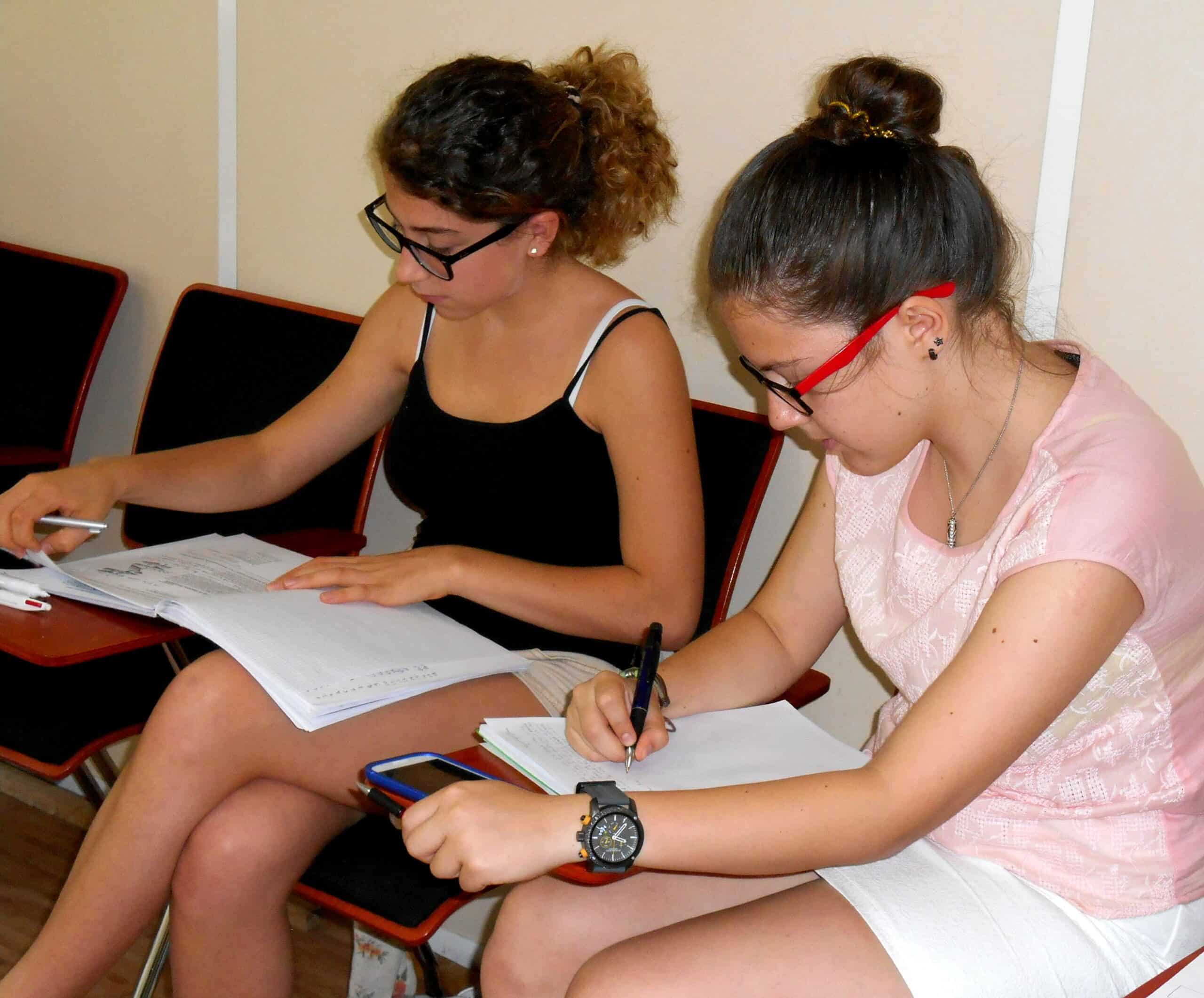 ILC Preparation Course
34 lessons
26 hours/week
from 390,00€ per week
The ILC Preparation Course for the French Irish Leaving Certificate includes the morning General French Course A and two afternoon workshops dedicated to the preparation of the ILC exam.
The ACCORD Paris ILC Preparation Course allows students to focus on specific skills and subjects to prepare the French ILC exam in the best conditions.
The French ILC afternoon lessons are in mini groups of 6 students maximum!
The ILC Preparation Course opens in July and August.
ACCORD premises: Great location in the heart of Paris, at walking distance of the "Grands Magasins", on the famous Grands Boulevards.
Friendly and experienced teachers.
ACCORD French Language School in Paris is member of SOUFFLE and CAMPUS FRANCE
ACCORD : 1988-2018, 30 years experience in teaching French as a foreign language in France.

34 lessons/week
One lesson = 45 minutes

26 hours/week
One hour = 60 minutes

Maximum 6 students/class
In the French ILC afternoon lessons.


Test
On arrival at the school, you will be given a written and an oral test to confirm your level.
Read more about our tests: ACCORD tests


Certificate
A certificate will be given to each student at the end of the course.
Read more about our Certificate: ACCORD's Certificate

Diploma
At the end of your stay you also can take an exam to get the official "Diplôme de langue et culture françaises" recognised by the Académie de Paris.
Exam fees: 50 euros
Sample of the Diploma can be seen HERE

2019 Dates
Courses open from July 1st to August 23rd
Starting dates: every Monday
The school will be closed August 15th.
2020 Dates
Courses open from July 20th to August 14th
Starting dates: every Monday

Prices
2019
Program ILC D1
Program ILC D2
Program ILC D3
2020
Program ILC D1
Program ILC D2
Program ILC D3

Additional information
No hidden fees! Course Fees include level testing, teaching materials and end of course certificate.
No registration fees!

Our recommendation
In the three programs available you can always add extra afternoon classes to boost your confidence in Oral French, improve your writing and grammar skills or discover specific topics in French Culture and Civilisation which will help you when you take your ILC exam.
It is a great way to improve your marks for your ILC French exam whilst enjoying living in Paris!