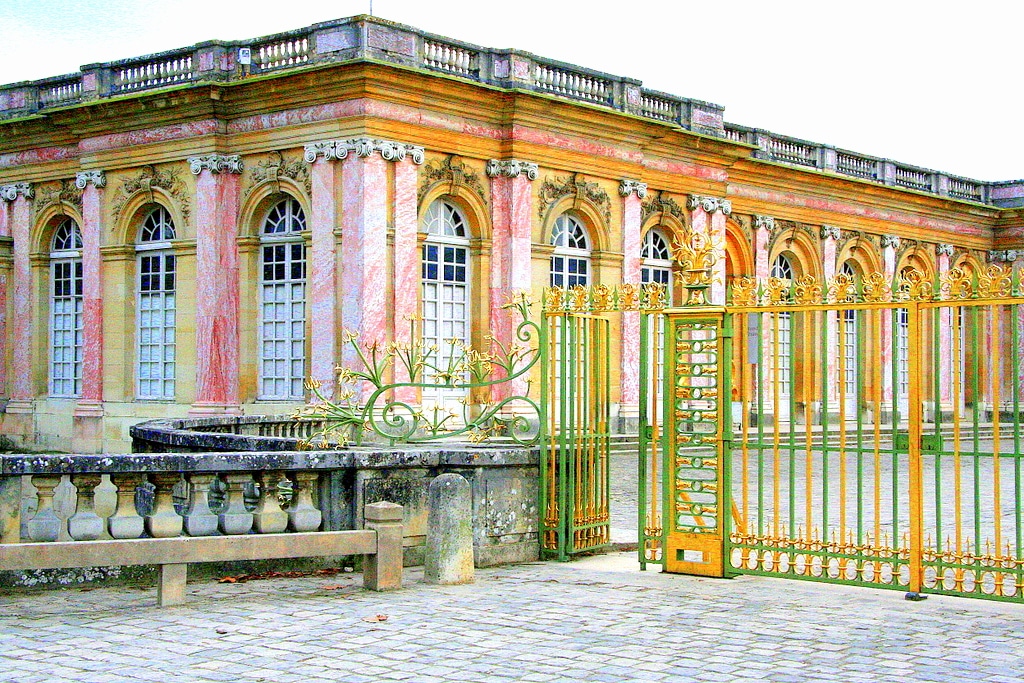 ACCORD suggestion: a Versailles Day Trip
All Photos: ©Frankie Pfeiffer
No visit to France would be complete without a trip to Versailles. The name alone conjures images of gold, glitz, glass, pomp and glory doesn't it? Despite its luxury, it's within easy reach by public transport from the city centre and a "passport" to visit the palace and grounds costs just under 30 Euros… so you can bask in the Sun King's glory yourself for a few hours!
How to get to Versailles
ACCORD language school is all about being eco-friendly and taking care of the planet, so here are a couple of cheap and green ways to get to the palace (and you can put your French skills to good use when you buy your tickets at the machine or counter too!). Hop on the RER Line C train to Versailles Château Rive Gauche station then walk 10 minutes to the palace (60-90 minute journey) or catch the RATP bus 171 from Pont de Sèvres (metro line 9 terminus) to Versailles (30 minute journey depending on traffic).
Humble beginnings
Looking at it now, you wouldn't believe that the Palace of Versailles started out as a humble hunting lodge. Louis XIII took a liking to Versailles during hunting trips here and decided to have a little country house built between his main residence in Saint-Germain-en-Laye and Paris in 1623. When we say humble, we mean it! It was described as a building that a gentleman would not be overly proud of… so the king had it rebuilt in 1631 and laid the foundations for the palace we see today. Louis XIII's son, Louis XIV, developed a fondness for visiting the palace on hunting trips with his governor from 1651 and often ended up staying here. He was the one who saw the potential of the palace and the woodland around it, unleashed his inner architect and made the château what it is today.
The grand tour
It would take days for you to explore everything Versailles has to offer, so since you're expected back in class at ACCORD on Monday morning, here are a few of the biggest attractions that you don't want to miss:
The Hall of Mirrors, a room used to host balls and receptions
The King's State Apartment, including seven salons named after mythological gods
The Queen's Apartment, recently reopened after renovation work
The Gardens, André Le Nôtre's masterpiece
The Queen's Hamlet, where Marie-Antoinette would escape court life
There are also Musical Fountains, Night Fountains, Musical Gardens and Royal Serenade shows at specific times between April 1st and October 31st so check the website to see if you can fit in a show. You can bring a picnic with you to enjoy in the gardens, have a meal or drink at one of the many restaurants on-site, fill your bottle with water from the free fountains throughout the estate and charge up your phone at free charging stations (which will come in handy with all the photos you'll be taking). Versailles is so big that you may want to hop on the on-site tourist train (8 Euros per person), hire a golf buggy (38 Euros per hour) or bike (22 Euros per day) or hit the lake and have some time out rowing a boat (17 Euros per hour)
Enjoy your trip back in time to France's Golden Age (with a capital "G") and share your photos with ACCORD language school!
You are looking for the Best French Courses in France? Select one of the Accredited French Language Courses proposed by a Qualité FLE school. Learn French in France with ACCORD French Language School in the beautiful capital, Paris. ACCORD is an accredited Qualité FLE Private Institute of High Education (registered n°588).
ACCORD French Language School near the Eiffel Tower: Founded in 1988, the all year round French language school is located just a few minutes' walk from the famous Eiffel Tower, the Champs de Mars, the Musée du Quai Branly, the Invalides (with the tomb of Napoleon the 1st), the Seine river and the Bateaux Parisiens, and opposite the Eiffel Tower, the Trocadéro and its famous gardens and fountains.
ACCORD: 3bis rue Jean-Pierre Bloch, 75015 Paris, France
Tel: +33 (0) 1 55 33 52 33