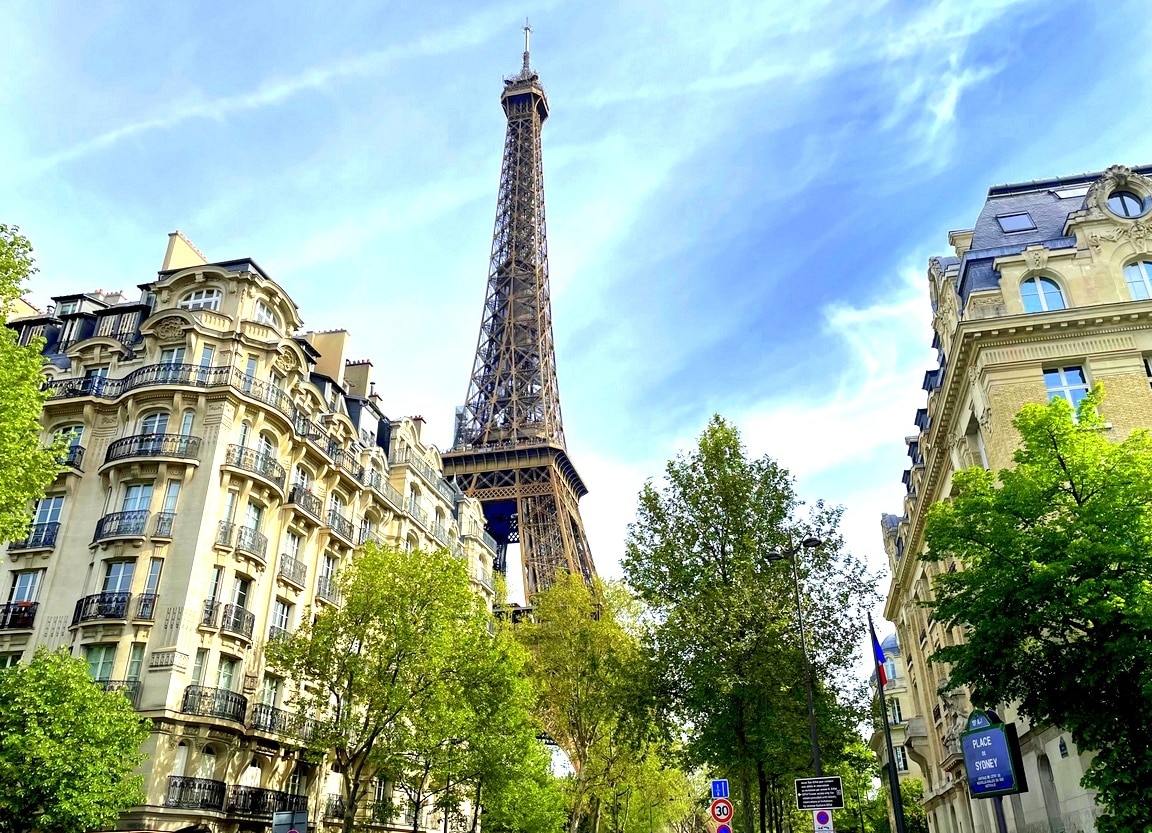 "Qualité FLE" accredited ACCORD French Language Schools in Paris
Get to know ACCORD French Language School in France! Founded in 1988, ACCORD has two language schools in Paris:
– the all year round school is located near the famous Eiffel Tower, just a few minutes' walk from the Champs de Mars, the Musée du Quai Branly, the Invalides, the Seine river, and opposite the Eiffel Tower, the Trocadéro and its famous gardens and fountains,
– the summer school opens in July and August and takes place at our ACCORD Saint Nicolas campus located in southern Paris. There are 30 classrooms, semi-intensive and intensive French courses, a cafeteria, a self-service restaurant, a TV-area, a rest-room for the students with large terraces and a sports hall as well as accommodation for the Juniors enrolled in the "all inclusive program".
Testimonials and reviews: Get to know ACCORD French Language School in France and read what our students say about our schools, our courses, our teachers and the staff of the administration services, the accommodation we offer in host families, residences and appart' hotels: testimonials and reviews.
Get to know ACCORD French Language School in France
ACCORD works in close contact with teachers of French from more than 30 countries to provide the means for educational mobility. We offer French language courses in the ACCORD Tour Eiffel school, but not only, as we promote French lessons and education beyond the classroom. This is why our "Walking in Paris" lessons (sorties pédagogiques) are organised so that our students are placed in an authentic every day Parisian environment, enabling them to practice what they have learnt in the class whilst exploring Paris and its culture.
We accompany foreign teachers of French involved in teaching French in colleges or universities by contributing to their educational projects and enriching their pedagogical projects in welcoming their classes and groups at ACCORD Paris for dedicated French lessons.
Our daily actions are guided by our values: openness and initiative, trust and high expectations, partnership and friendship.
Get to know ACCORD French Language School in France
Why take one of our French courses in Paris?
Our exciting study abroad programs in Paris are exciting and real cultural experiences: you have the chance to learn French from fully qualified teachers of French, all university graduates and native French speakers whilst discovering the famous "city of light" which is a particularly good place for learning and enjoying the French lifestyle.
A French language program in Paris is an investment for your future and allows you to also make new friendships. In your spare time, you can explore the French capital, visiting museums and the famous monuments, walking along the Seine River or in the many gardens and parks.
Discover for yourself the many benefits of taking one of our French language courses in Paris!
We have 34 years of experience teaching French as a Foreign Language (FLE).
ACCORD teachers, all university graduates and native French speakers, offer programmes adapted not only to your level of French, but also to your personal goals whatever they may be.
We offer courses for all levels, and all levels follow the Common European Framework of Reference for Languages (CECRL).
In addition to French courses, ACCORD offers a true discovery of French culture through "Walking in Paris" lessons, workshops, but also cultural activities, visits and excursions available through our partners, the CIJP and Erasmus Place.
ACCORD 3bis rue Jean-Pierre Bloch, 75015 Paris – France