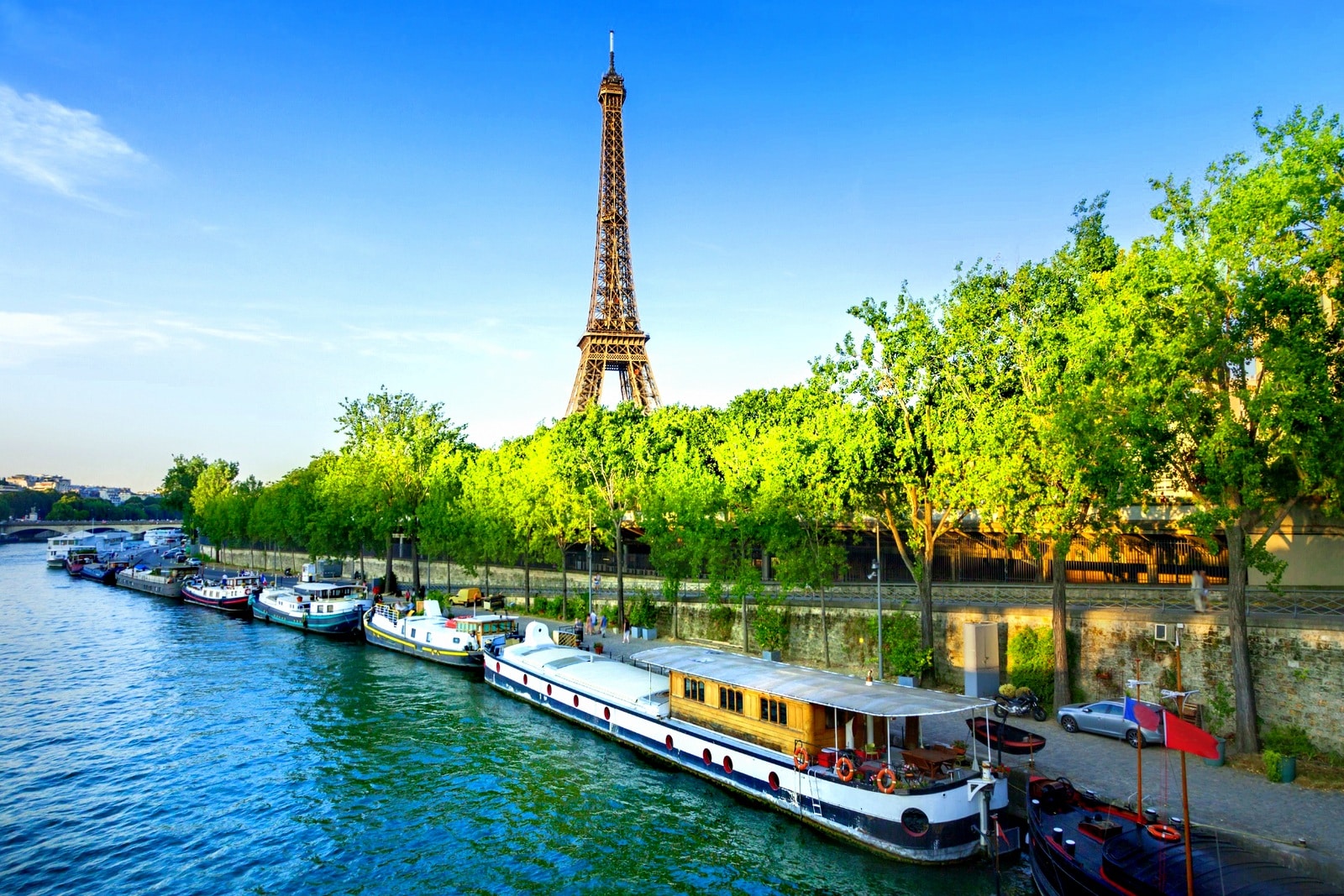 "Introducing… The Eiffel Tower" by ACCORD Language School
Welcome to the first edition of our "Introducing" series! It would be rude of us to launch our new blog series and not put the spotlight on our iconic Parisian neighbour: the Eiffel Tower. You haven't come all the way to Paris to study French at ACCORD language school without a few facts about the landmark under your belt. We're sure you already know that it stands 330m high, weighs in at 1,100 tons and is made of iron, so we'd like to share a few titbits with you that you may not already know about France's very own iron lady.
The tower is built out of puddle iron which makes it sensitive to changes in temperature. That means that it shrinks in winter, expands in summer and can even increase in height by 15cm. Although the tower was built to withstand strong gusts, in stormy weather you can see the landmark shudder.
How about in the sunshine? The tower has four sides to it so as the sun shines on each one, the tower leans into the sun. The top of the tower can actually move in a circle 15cm in diameter (that magic number again!) on clear days. The Eiffel Tower gives you a unique experience whatever the weather!
A pop-up Tower
The Exposition Universelle and French Revolution hold no secrets for you anymore since you've been learning in your French classes at ACCORD language school. But did you know that the Eiffel Tower was built as a temporary display for the 1889 World Fair to commemorate the centenary of the French Revolution? Nobody wanted to see it go so Gustave Eiffel erected a radio antenna and wireless telegraph transmitter to secure its longevity. His gamble paid off as the French government thought it was too useful to dismantle and the Eiffel Tower still broadcasts radio and TV programmes today.
The Tower in the World Wars
Speaking of its radio antenna, it certainly came in handy in 1914 when World War I broke out. The radio transmitter in the tower jammed German radio communications and slowed down their progress. The Eiffel Tower is thought to have played a decisive role in the Battle of Marne and helped the Allies to victory as the wireless station intercepted enemy signals broadcast from Berlin. In 1944, when it looked like the Allies were about to liberate Paris, Hitler ordered the entire city and Eiffel Tower be destroyed and reduced to rubble rather than give it up. Luckily his men thought the order was too unthinkable to carry out or else you wouldn't be enjoying your French class at ACCORD language school in Paris today!
And finally…
An American competitive archer called Erika Aya "married" the tower in 2007 after a "coup de foudre" in 2004. It was love at first sight for Erika Eiffel! She now runs Objectum Sexuality Internationale, a website supporting people who develop strong attachments with inanimate objects. That clears things up!
Now you're ready to dazzle your ACCORD language school teacher and fellow students with some fun facts about the Eiffel Tower. Let us know if you find out some more to add to our list.
We hope you've enjoyed the first in our series of "Introducing" blogs. Are there any landmarks or profiles you'd like us to cover in future blogs? Get in touch.
ACCORD French Language School in Paris
The ACCORD French language school offers a choice of 8 French intensive courses (from 20 to 29h/week), 2 French super-intensive courses (32h and 35h/week), 5 exam preparation courses (DELF, DALF, A/AS level, ILC , Abitur), 8 French intensive PLUS courses (intensive course with 5 to 20 individual lessons), Business French and French and Law lessons in mini groups, as well as 7 afternoon lessons and French private and individual lessons.
ACCORD 2023 dates and prices to view and download
The ACCORD Paris language school is recommended by the editorial staff of PARIS MOVE
ACCORD is rated 5 stars on Tripadvisor