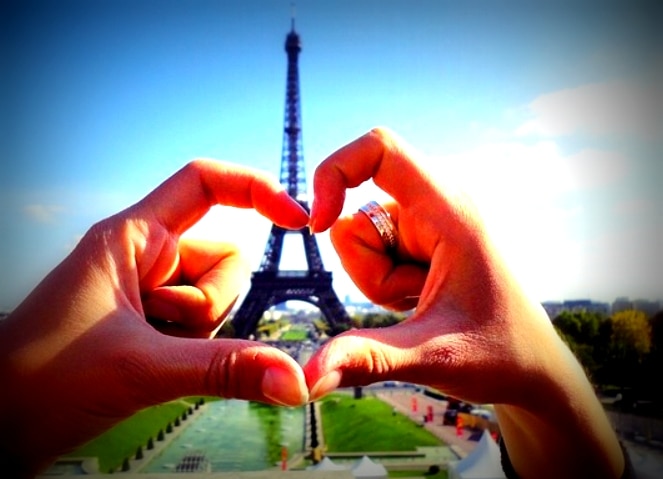 ACCORD Paris is a Qualité FLE French school member of CAMPUS FRANCE, located nearby the Eiffel Tower.
Foreign students planning to study French in France should consider selecting a Qualité FLE and CAMPUS FRANCE French language school for several important reasons:
1. Quality Assurance: Qualité FLE accreditation is an official mark of quality and reliability. These accreditations are awarded to language schools and institutions that meet specific criteria related to the quality of education, facilities, and services offered. Choosing an accredited school ensures that you receive a high standard of French language instruction.
2. Consistent Curriculum: Qualité FLE accredited schools follow a standardized and recognized curriculum that is designed to meet the needs of foreign students learning French. This consistency in curriculum and teaching methods ensures that you receive a comprehensive and structured education in the language.
3. Experienced Instructors: Accredited schools typically employ experienced and qualified instructors who are trained to teach French as a foreign language. These instructors have the expertise to effectively guide students in improving their French language skills, both in oral and written communication.
4. Adequate Resources: Accredited schools often have well-equipped classes and high quality resources that facilitate effective language learning. They provide access to a wide range of materials to support your studies.
5. Support Services: These schools offer comprehensive support services to international students, including assistance with visa applications, accommodation, and integration into French society. This support can be invaluable, especially for newcomers to France.
6. Visa Facilitation: Attending a Qualité FLE and CAMPUS FRANCE French language school can make the visa application process smoother. Some visa categories and procedures are streamlined for students enrolled in accredited institutions, simplifying the administrative aspects of studying in France.
7. Recognition and Transfer of Credits: Credits earned at accredited schools are more likely to be recognized by universities and institutions in France and around the world. If you plan to pursue further education in France or elsewhere, attending an accredited school can facilitate credit transfer and admission processes.
8. Enhanced Employment Opportunities: Completing your French language studies at an accredited institution can enhance your employability. Employers often value language skills acquired at reputable schools, increasing your chances of finding work in France or in international organizations where proficiency in French is an asset.
9. Cultural Integration: The schools recommend professional partners (travel agencies…) which propose cultural activities and excursions, helping students integrate into French culture and society. This cultural immersion complements your language studies and enhances your understanding of French customs and traditions.
10. Peace of Mind: Choosing a Qualité FLE and CAMPUS FRANCE French language school provides peace of mind, knowing that you are investing your time and resources in an institution that adheres to recognized quality standards. It minimizes the risk of encountering subpar language programs or services.
In conclusion, selecting ACCORD language school in Paris, a Qualité FLE and CAMPUS FRANCE French language school, is a wise choice for foreign students studying in France. It ensures a high-quality education, comprehensive support, and numerous benefits that contribute to a successful and enriching French language learning experience.
ACCORD Paris French language school:
You are looking for the Best French Courses in France? Select one of the Accredited French Language Courses proposed by a Qualité FLE school. Study French in France with ACCORD French Language School in the beautiful capital, Paris. ACCORD is an accredited Qualité FLE Private Institute of High Education.
ACCORD French Language School near the Eiffel Tower: Founded in 1988, the all year round French language school is located just a few minutes' walk from the famous Eiffel Tower, the Champs de Mars, the Musée du Quai Branly, the Invalides (with the tomb of Napoleon the 1st), the Seine river and the Bateaux Parisiens, and opposite the Eiffel Tower, the Trocadéro and its famous gardens and fountains.
ACCORD: 3bis rue Jean-Pierre Bloch, 75015 Paris, France
Tel: +33 (0) 1 55 33 52 33