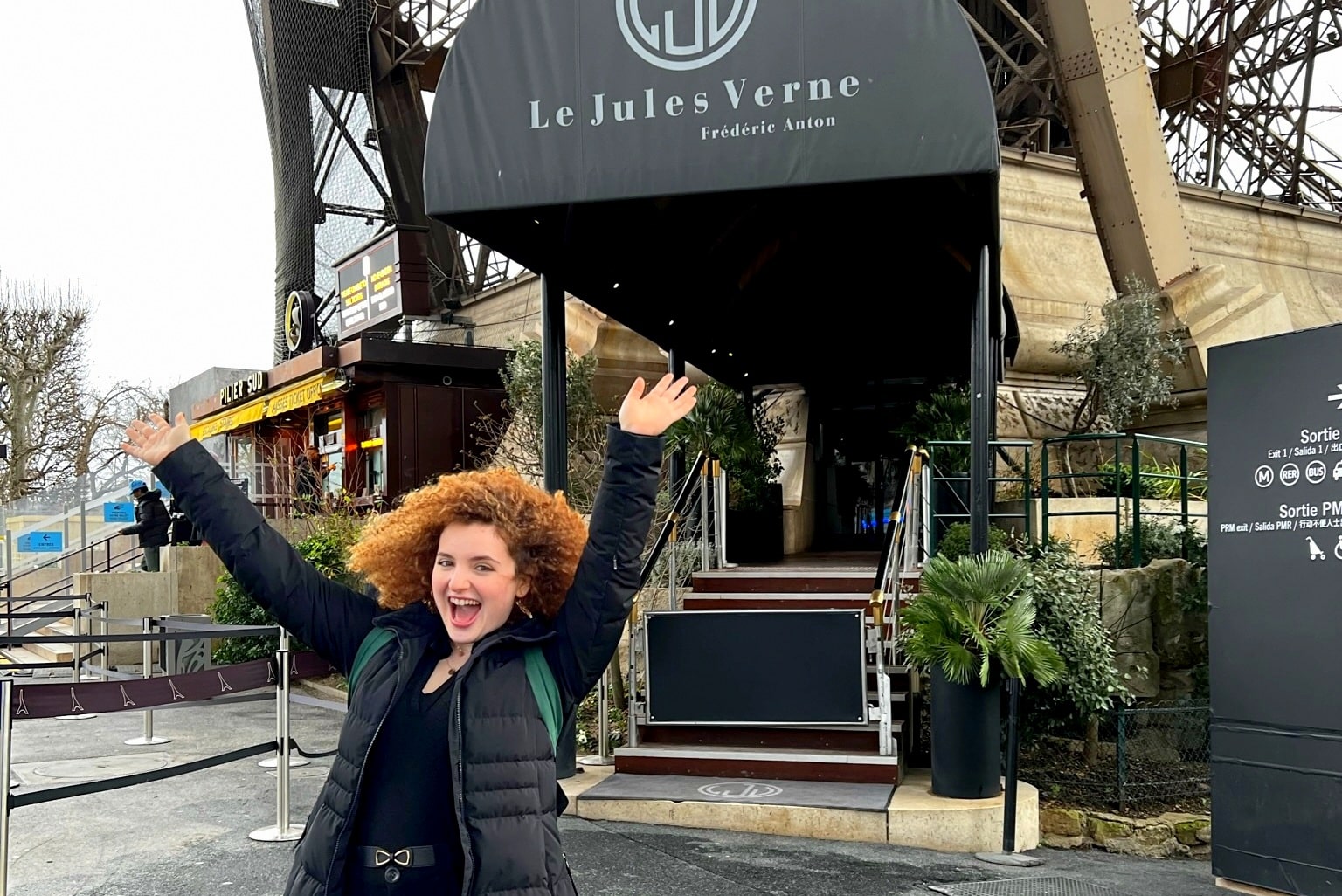 Learn French at ACCORD and enjoy a Culinary Voyage through Paris
Paris, the enchanting capital of France and your new home throughout your stay at ACCORD, is renowned for its rich history, breathtaking architecture, and vibrant culture. But for food enthusiasts, it's an absolute haven of culinary delights that tantalize the taste buds and leave an unforgettable impression. In this gastronomic journey, let's explore the delectable world of Parisian cuisine, where traditional recipes, artisanal techniques, and an appreciation for fresh ingredients converge to create an unparalleled dining experience.
A Tapestry of Taste:
Parisian cuisine is a remarkable tapestry woven from diverse regional influences and the creativity of innovative chefs. From iconic boulangeries that serve buttery croissants and fresh baked baguettes to quaint cafes offering an array of patisseries like macarons and eclairs, the city's bakeries are a delight to the senses. Meanwhile, the city's bistros and brasseries serve up classic dishes such as coq au vin, boeuf bourguignon, and escargots, where every bite transports you to the heart of French culinary tradition.
Markets and Bistros:
To truly experience Parisian food culture, a visit to the local markets is a must. Markets like Rue Mouffetard and Marché Bastille offer a kaleidoscope of colors and aromas with their fresh fruits, vegetables, cheeses, and charcuterie. The vibrant atmosphere allows you to interact with local vendors and discover the essence of French gastronomy. For an authentic experience, a visit to a neighborhood bistro is essential. These charming establishments, with their cozy ambiance and friendly staff, serve up simple yet exquisitely prepared dishes that capture the essence of Parisian cuisine.
Learn French at Accord and enjoy a Culinary Voyage through Paris
Michelin Magic:
Paris holds the prestigious distinction of being a culinary epicenter, boasting a multitude of Michelin-starred restaurants. These gastronomic temples, led by world-renowned chefs, elevate French cuisine to an art form. Each dish is a meticulously crafted masterpiece, pushing the boundaries of taste and presentation. From three-star establishments like Alain Ducasse au Plaza Athénée to hidden gems like Le Chateaubriand, these dining experiences are truly once-in-a-lifetime and an indulgence for the senses. Jules Verne is an ultimate favorite adored by millions and located inside of the Eiffel Tower! An adventure to this culinary landmark is only a five minute walk from school.
Learn French at ACCORD and enjoy a Culinary Voyage through Paris
Embracing Innovation:
While Paris cherishes its culinary heritage, the city also embraces culinary fusion and innovation. A new wave of chefs is reinventing traditional dishes with modern twists, creating a menagerie of flavors that reflect the multicultural essence of Paris. Food trucks and pop-up eateries are on the rise, offering an eclectic mix of cuisines, from French-Japanese fusion to North African-inspired delicacies. For those with adventurous palates, Paris presents a treasure trove of experimental dining experiences.
Desserts and Beyond:
No exploration of Parisian cuisine would be complete without indulging in its heavenly desserts. Paris is a dessert lover's paradise, with renowned patisseries like Ladurée, Pierre Hermé, and Angelina captivating visitors with their macarons, éclairs, and delicate pastries. Parisians also appreciate the art of chocolatiers, where you can savor handcrafted chocolates that blend the finest cocoa with a touch of Parisian flair. And let's not forget the iconic café culture, where you can savor a leisurely cup of coffee while people-watching on the bustling streets.
In conclusion, Paris is a city where food becomes an enchanting symphony of flavors, and every bite tells a story of culinary craftsmanship and passion. Whether you're exploring street markets, savoring the delights of neighborhood bistros, or embarking on a Michelin-starred culinary adventure, Parisian food leaves a special mark on your taste buds and your heart.
So, if you're a true food aficionado, make sure to chat with your professors about their favorite places and recommendations to eat in the city! Bon appétit!
Alexis Bardy, student at ACCORD Paris Language School – August 2023
Learn French at ACCORD and enjoy a Culinary Voyage through Paris
ACCORD French Language School near the Eiffel Tower: Founded in 1988, the all year round French language school is located just a few minutes' walk from the famous Eiffel Tower, the Champs de Mars, the Musée du Quai Branly, the Invalides (with the tomb of Napoleon the 1st), the Seine river and the Bateaux Parisiens, and opposite the Eiffel Tower, the Trocadéro and its famous gardens and fountains.
ACCORD: 3bis rue Jean-Pierre Bloch, 75015 Paris, France
Tel: +33 (0) 1 55 33 52 33
The ACCORD French language school offers a choice of 8 French intensive courses (from 20 to 29h/week), 2 French super-intensive courses (32h and 35h/week), 5 exam preparation courses (DELF, DALF, A/AS level, ILC , Abitur), 8 French intensive PLUS courses (intensive course with 5 to 20 individual lessons), Business French and French and Law lessons in mini groups, as well as 7 afternoon lessons and French private and individual lessons.
ACCORD 2023 dates and prices to view and download
The ACCORD Paris language school is recommended by the editorial staff of PARIS MOVE
ACCORD is rated 5 stars on Tripadvisor