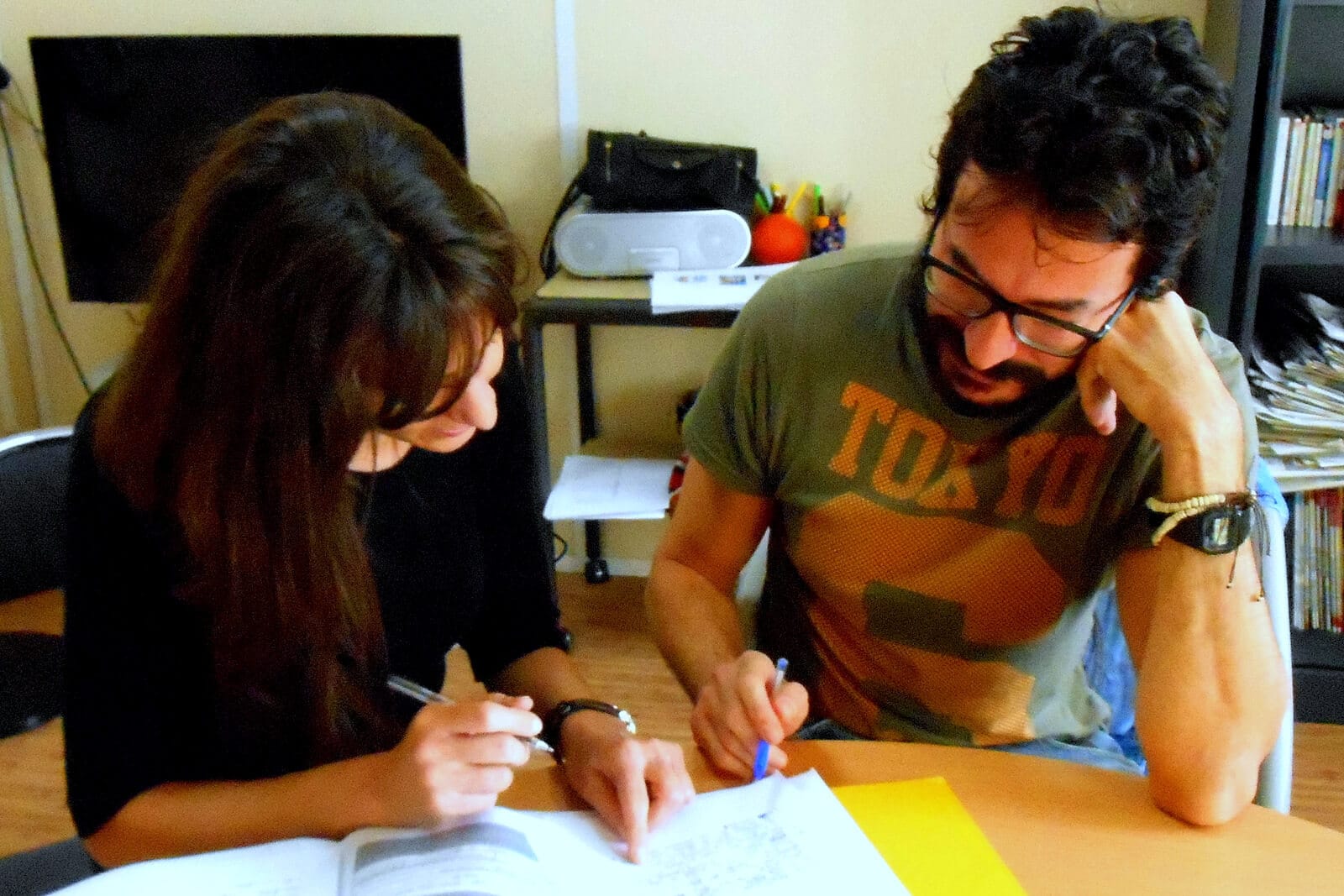 Private French Lessons In Paris
4 lessons
3 hours/week

4 lessons minimum
One lesson = 1 hour

4 hours minimum
One hour = 60 minutes

Maximum 1 student/class
Maximum 1 student


Test
Before arrival at the school, you will get a written test and at arrival at the school you will get an oral test to confirm your level.

Course Content
Dates and times of the one-to-one French lessons are arranged to suit the student' timetable.
One-to-one French lessons designed by our experienced teachers based on your linguistic competence and needs: French for business, finance, commerce, medicine, law, etc.
– The One-to-one Manager Program is 15 h/week (afternoon course)
– The One-to-one Executive Program is 30 h/week

Certificate
A certificate will be given at the end of the course.
Read more about our Certificate: ACCORD's Certificate

Diploma
At the end of your stay you also can take an exam to get the official "Diplôme de langue et culture françaises" recognised by the Académie de Paris. Exam fees: 50 euros

2022 Dates
Starting dates for all levels: any Monday (except April 18th and August 15th)
The school will be closed April 18th, May 26th, July 14th, August 15th, November 1st, November 11th and from Saturday December 17th 2022 to Sunday January 8th 2023 included. The school will open on Monday January 9th 2023

Prices
2022
4 to 10 hours per week (cost per hour)
11 hours per week or more (cost per hour)
Manager Program (*) Afternoon course (cost per week)
Executive Program (**) With lunch (5 lunches/week) (cost per week)
Executive Program (**) Without lunches (cost per week)
(*) The One-to-one "Manager Program" is 15 h/week (afternoon course)
(**) The One-to-one "Executive Program" is 30 h/week

Additional information
No registration fees and no hidden fees! Course Fees include level testing, teaching materials and end of course certificate.
One-to-One lessons can be taken in addition to group lessons or independently to focus on specific topics. Have a look at all our Intensive PLUS courses.