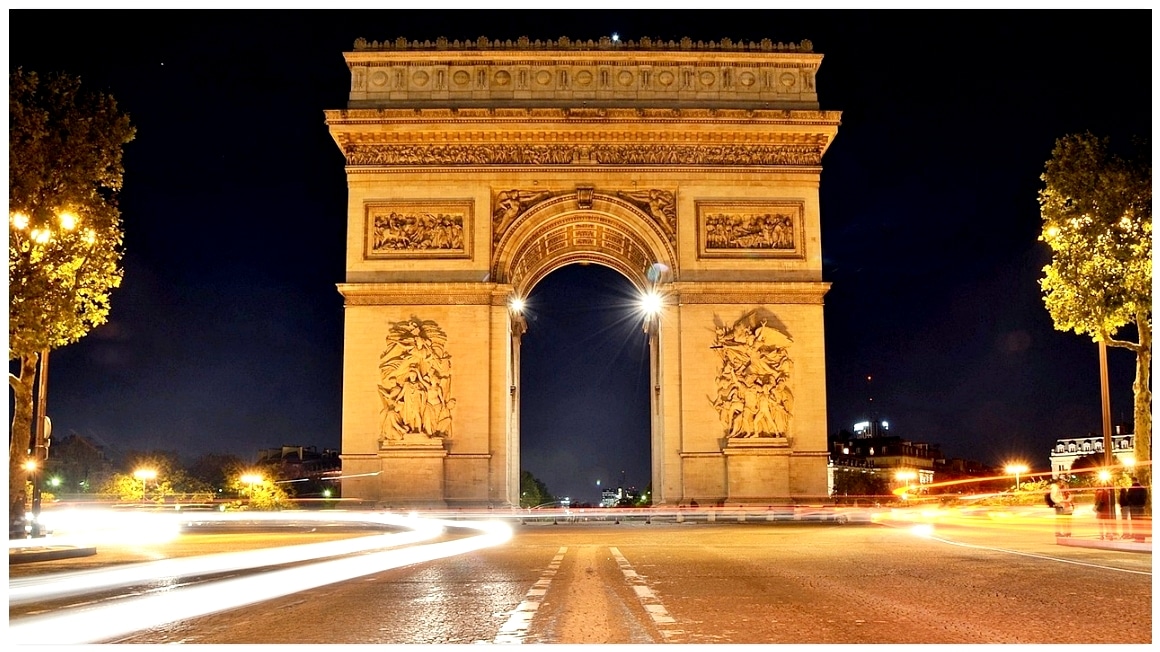 "Introducing… The Champs Élysées" by ACCORD French School
Welcome back to our "Introducing…" series! You haven't come all the way to Paris to study French at ACCORD French School without putting the Champs Elysées, the most famous boulevard in the world, on your to-do list. So before you join the rest of the 300,000 people who strut their stuff on this street every day, here are a few fun facts to make your outing even more exciting.
What's in a name?
You'll know from your French lessons at ACCORD French Language School that "champs" means "fields". But did you know that "élysées" means Elysian? Say what?! The Elysian Fields or Elysium is a land of perfect happiness at the end of the Earth based on Homer's writings. According to Greek mythology, it was where heroes granted immortality by the gods were sent. It wasn't always such a happy place to be though… it was called the far more humdrum "Grand Cours" or "Grande Promenade" up until 1709. We know which one sounds grander!
Money, money, money
The Champs Élysées is a shopping destination home to the biggest brands and flagship stores in the world, the most famous being Louis Vuitton. The avenue is the third most expensive retail location after 5th Avenue in New York and Causeway Bay in Hong Kong. The annual rent for a shop on the Champs Élysées can cost as much as 1 million Euros per 100m². Eye watering! The avenue also boasts some of the most expensive hotels in the entire city, one of the most impressive being the Peninsula Paris. If you want to feast your eyes on the stunning views from its dazzling rooftop bar then prepare to shell out 10 Euros for a cup of coffee or 15 Euros for an orange juice. With all that money going around, it's little wonder that the avenue is also a prime location for pickpockets so keep your wits about you and don't flash the cash.
Summer hotspot
If you're in Paris for one of ACCORD's intensive or semi-intensive courses or just making the most of the summer to brush up on your French skills, make a beeline for the Champs Élysées on 14 July. It may be a bank holiday but that doesn't mean you can take any time off your French cultural experience! Every Bastille Day sees a great military procession parade down the Champs Élysées and, if you're lucky enough, you may well spot the French President himself.
Another signature event in France is, of course, the Tour de France. Where better than the most famous street in the country to end the world-renowned cycling event on a high? Join the crowds and soak up the atmosphere… another date in late July to put on your to-do list!
Now you're ready to dazzle your ACCORD French School teacher and fellow students with some fun facts about the Champs Élysées. Let us know if you find out some more to add to our list.
We hope you're enjoying our "Introducing" blogs. Are there any landmarks or profiles you'd like us to cover in future blogs? Get in touch.
ACCORD French School in Paris
The ACCORD French language school offers a wide choice of French language courses: 8 French intensive courses (from 20 to 29h/week), 2 French super-intensive courses (32h and 35h/week), 5 exam preparation courses (DELF, DALF, A/AS level, ILC , Abitur), 8 French intensive PLUS courses (intensive course with 5 to 20 individual lessons), Business French and French and Law lessons in mini groups, as well as 7 afternoon lessons and French private and individual lessons.
ACCORD 2023 dates and prices to view and download
The ACCORD Paris French language school is recommended by the editorial staff of PARIS MOVE
ACCORD is rated 5 stars on Tripadvisor