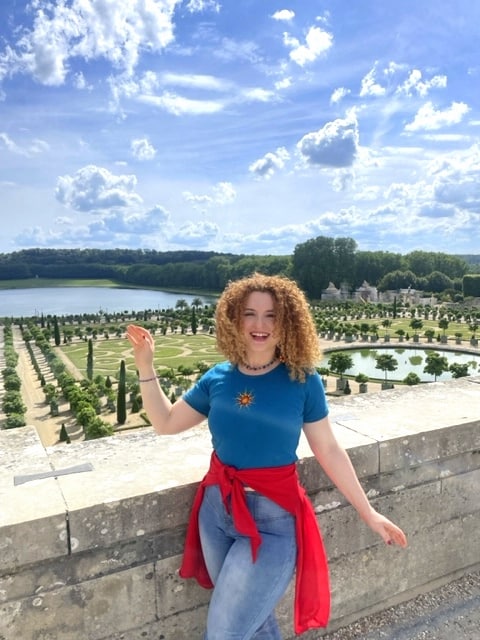 Why I Love Being a Student at ACCORD Paris Language School
Paris is known to be the home of stylish fashion, historical architecture, and center for art, but ACCORD Paris Language School makes Paris a home for you.
My name is Alexis Bardy and I am a student at ACCORD Paris Language School. My mission for success when I first registered for intensive French courses was to gain a deeper understanding of French speaking and comprehension, little did I know how exciting my experience would truly be!
ACCORD Paris Language School Lends a Helping Hand
Similar to many students at Accord, I came to Paris with a few suitcases, eager to learn French, and completely on my own. I was originally apprehensive about how my afternoons would be occupied, but ACCORD provided me with the safe environment I needed to thrive in this new city. The staff immediately greeted me once I entered the school and provided a helping hand for any questions I had about French language courses and culture. I found the resources available at the school, such as professors and staff that were local to the area, to be extremely helpful in discovering new places around the city to explore.
Then my only concern was who I was going to explore with! The classroom sizes at ACCORD Paris Language School are approximately 5-10 students with one professor. The intimate classroom environment helped me make friends so easily! Our professor often held collaborative assignments so we could practice our French with a partner and learn more about each other. It was a new feeling for me to be the only person from my home country in the entire classroom and I loved it!! I was so excited to learn more about my fellow classmates as we all were each other's first friends in Paris. Every student is required to study at least one week at the school, but I met so many students studying for upwards of one month to one year!
"Tout au long de mon séjour de quatre mois à Accord, j'ai acquis une nouvelle confiance en matière de parler et de comprendre le français, tout en établissant des liens internationaux qui me dureront toute une vie." – Milena, a student at ACCORD Paris Language School.
Complete Immersion = Rapid Progression
Making friends in class is a super useful tool for learning French. The students and professor only speak in French for the entire duration of class. Having a friendly shoulder to lean on if you are unsure of any material helps your comprehension of the language and team working skills. The professors also want you to understand all material that is being discussed in class, so they often pause for questions throughout the lesson and make themselves available to answer any sudden questions you might have as well. By far, my favorite part of class is listening to the way my professors spoke. Although many students have previously taken French classes in their hometown schools or universities, the opportunity to listen to the way French is pronounced by a native Parisian speaker is a very special experience. The experience of French immersion through living in Paris and taking classes taught entirely in the native language is an amazing way to rapidly improve my French speaking and comprehension.
"Studying at ACCORD Paris Language School is an investment in the growth of my future friendships and international opportunities. I can't wait for you to explore the city of love with the friends you'll meet from around the world. With classes provided all year long, we're looking forward to seeing you study at ACCORD Paris Language School."
Alexis Bardy – June 2023
ACCORD French Language School near the Eiffel Tower: Founded in 1988, the all year round French language school is located just a few minutes' walk from the famous Eiffel Tower, the Champs de Mars, the Musée du Quai Branly, the Invalides (with the tomb of Napoleon the 1st), the Seine river and the Bateaux Parisiens, and opposite the Eiffel Tower, the Trocadéro and its famous gardens and fountains.
ACCORD: 3bis rue Jean-Pierre Bloch, 75015 Paris, France
Tel: +33 (0) 1 55 33 52 33
How to get to the ACCORD Tour Eiffel school:
by Métro (underground/subway)
Nearest stations: La Motte-Picquet Grenelle (lines 6, 8 and 10) and Dupleix (line 6)
Other stations: Ecole Militaire (line 8), Bir-Hakeim (line 6)
by Bus: line no. 86 (Champ de Mars), line no. 82 (bus stops: Champ de Mars – Suffren, and/or Général Detrie), line no. 42 (bus stop: Desaix and/or Champ de Mars – Suffren)