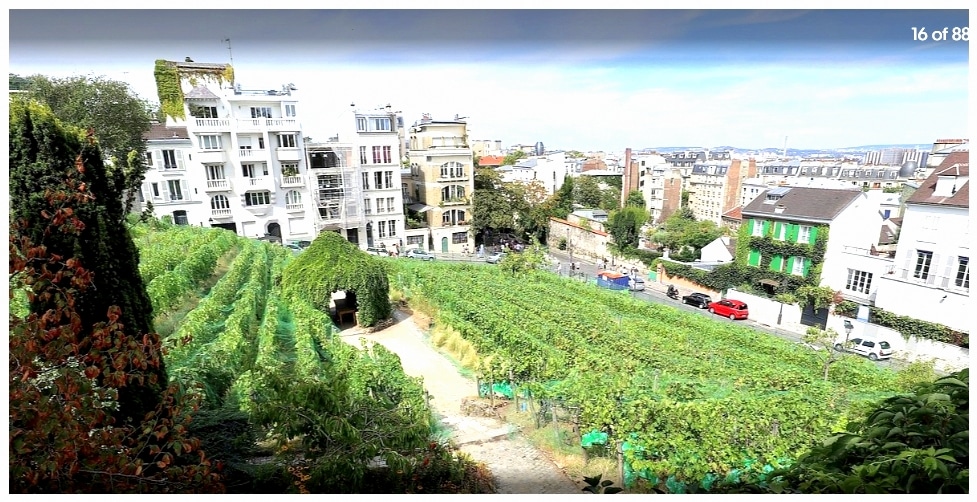 A tip from ACCORD Paris: the Montmartre Grape Harvest Festival. 
If you're at ACCORD Paris in early October or a regular visitor, then you're bound to have heard of the Montmartre Grape Harvest Festival: the "Fête des Vendanges de Montmartre". It's the city's third biggest festival (after "Nuit Blanche" and "Paris Plage") and is held for five days over the second weekend in October. So join over half a million festivalgoers between October 11th and 15th to celebrate all things wine!
A little history
The festival may have been celebrating Montmartre's vines and area for 90 years but the first vine stocks were actually planted in the 12th century. The nuns at Montmartre Abbey planted them to make wine and three quarters of the Butte de Montmartre (hill) was actually covered in vines before it became a hotbed for construction and residential life. The vines disappeared completely by 1928 but were revived by a project to stop land on the corner of Rue des Saules et Saint-Vincent being built on in 1933. Local celebrities launched a campaign that saw countless councils gift Montmartre vine stocks which Paris Town Hall planted. The following year saw the festival officially launch to celebrate the local winemaking legacy and the latest vintage.
Wine and dine
It's a wine festival so there are going to be lots of wine-based things to do. The festivities begin on the 11th with a children's disco at 2pm at Jardins de l'Éole then a launch night at 7pm at the Town Hall to get things off with a bang. On the 14th you can get stomping at 10am and take part in the traditional "Ban des Vendanges" where you tread the grapes with your fellow festivalgoers. There are guided tours of the Vignes du Clos Montmartre plus a food market around the Sacré Coeur all day and every day of the festival. The headliner is the great parade on October 14th which sees over fifty brotherhoods from all over France flock to the streets with bands providing the soundtrack.
No pain, no gain
As part of the Paris 2024 Olympics, this year's festival is getting sporty to bring us fine wine and good times! There's a 5km night race starting at 8pm from the bottom of the Butte. It's free and there's only one rule: look bold and bright! A guided tour introduces you to Art and the Olympics in Montmartre back when Paris last hosted the games in the early 20th century on October 12th at 5.30pm. If you've ever wondered what goes through an elite athlete's head during an event then head to Jardin René Binet at 6pm and watch a dramatic performance with a difference. 2024 is the first year that breakdancing is an official Olympic sport so get a taste of it at Parc Chapelle Charbon on the afternoon of October 15th.
In the best possible taste
Around 1500 bottles of Clos Montmartre wine are made every year and auctioned off to raise funds for local charities. But that doesn't mean you'll never get to try it for yourself! You can sample it at the festival, take a private VIP Montmartre tour (including a trip to the vineyard itself) or visit Montmartre Tourist Information and pick up a little souvenir bottle for around 50 Euros.
The 2023 Montmartre Grape Harvest Festival" Program HERE
ACCORD: 3bis rue Jean-Pierre Bloch, 75015 Paris, France
Tel: +33 (0) 1 55 33 52 33
The ACCORD Paris language school is recommended by the editorial staff of PARIS MOVE
ACCORD is rated 5 stars on Tripadvisor
How to get to the ACCORD Tour Eiffel school:
by Métro (underground/subway)
Nearest stations: La Motte-Picquet Grenelle (lines 6, 8 and 10) and Dupleix (line 6)
Other stations: Ecole Militaire (line 8), Bir-Hakeim (line 6)
by Bus: line no. 86 (Champ de Mars), line no. 82 (bus stops: Champ de Mars – Suffren, and/or Général Detrie), line no. 42 (bus stop: Desaix and/or Champ de Mars – Suffren)