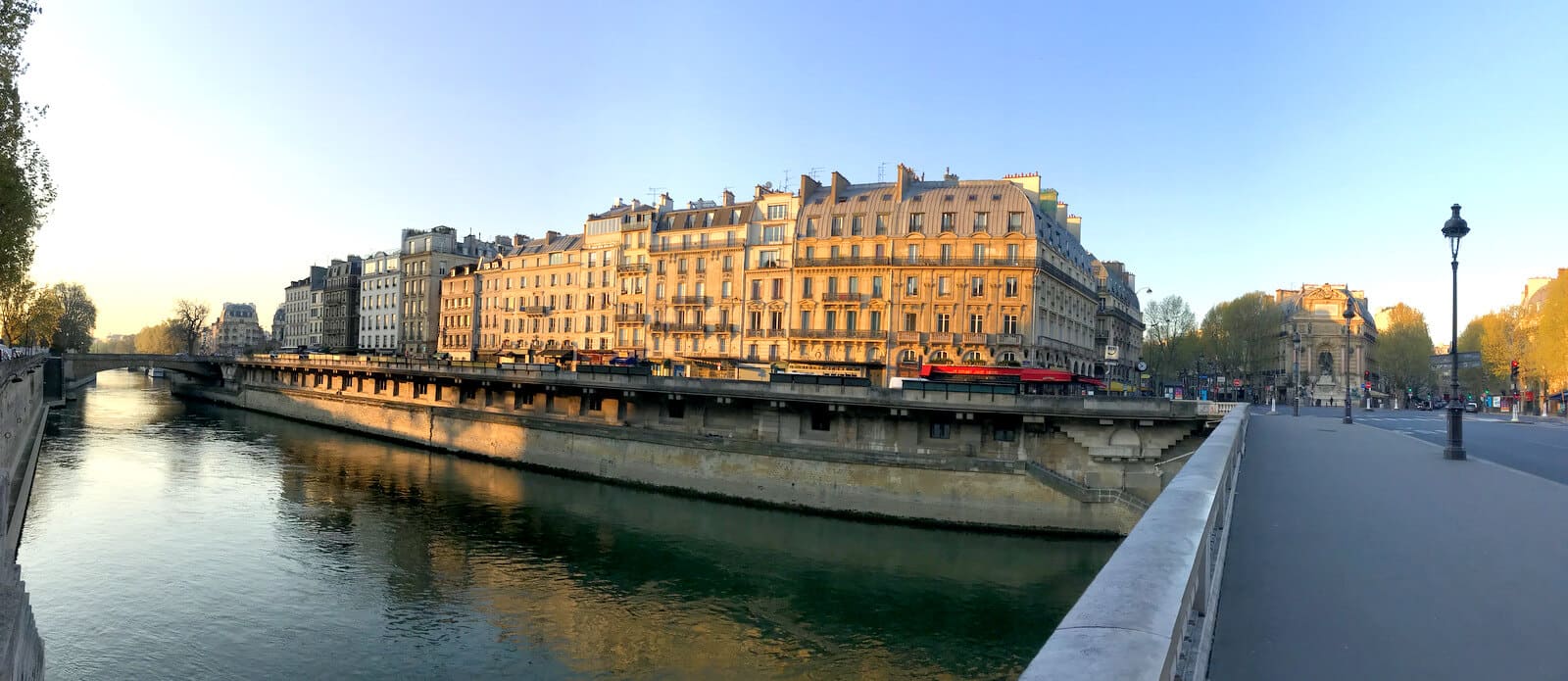 Homestay accommodation with ACCORD Paris
Homestay has always been the most popular choice of accommodation for our students at ACCORD Paris. Our partners have more than 400 friendly and caring host families, who not only enjoy welcoming our students as if they were members of their own families but also love talking about the students' countries and cultures and sharing experiences.
All our host families are located within Paris 'intra muros'. No family is located in the suburbs, except if a student asks for a specific location, for example Boulogne, Neuilly, Montreuil, Vincennes, Colombes, etc.
Some families host just one student, others host two or more, but never from the same nationality or speaking language (for example no Australian student will be hosted with an American or English student in the same family at the same time).
Homestay accommodation in Paris
The host families are used to welcoming foreign students and, therefore, know how to help them familiarise themselves with the Parisian way of life and culture.
Some of our host families are from mixed backgrounds and may have had a similar experience, when they were younger, to that of our students arriving in Paris. Some have young children or teenagers living at home, some have pets, some are retired or live alone, some are vegetarian. This is why we always recommend our students to give us as much key information about themselves and what they are looking for in a host family so we can match their profile as closely as possible to the family they will be staying with whilst studying with us at ACCORD Paris.
Homestay accommodation
ACCORD and its partners offer a variety of accommodation options to suit every student's budget: single rooms with bed & breakfast (B&B), room only (without breakfast), half-board (breakfast and evening meal every day), room with breakfast and access to the kitchen or with only 2 dinners per week. Twin rooms are available on request, and for two students/ friends coming to ACCORD for the same duration (arriving and leaving on the same day and at the same time).
Arrivals are on Sundays, departures on Saturdays, but additional nights are possible on request, at an additional fee.
The most popular option is the half-board one, with breakfast and dinner every day of the week and during the week-end. It allows you to go out sightseeing and come back to relax or do some homework, and to enjoy a home cooked meal shared with your host family, you will very quickly consider as your "second" family. Staying with a host family is one of the best way to continue practising your French outside the classroom and within a convivial home atmosphere!
Homestay accommodation with ACCORD Paris
You might like to stay with one of our host families but feel you would prefer your own bathroom facilities? This option is offered as "VIP host family" as it is quite rare to find apartments in Paris which have two bathrooms. You will pay a little extra for this but for some students who like their own private space, it is well worth it.
Whichever option you choose you have the full support of the ACCORD accommodation team who will always help you understand that perhaps things are a little different to what you are used to (French breakfast is for example very different from a German or English ones).
Homestay accommodation with ACCORD Paris
Don't hesitate to contact Veronika and Madita to help you to select your host family for your next stay in Paris!
To contact Veronika and Madita, please click HERE