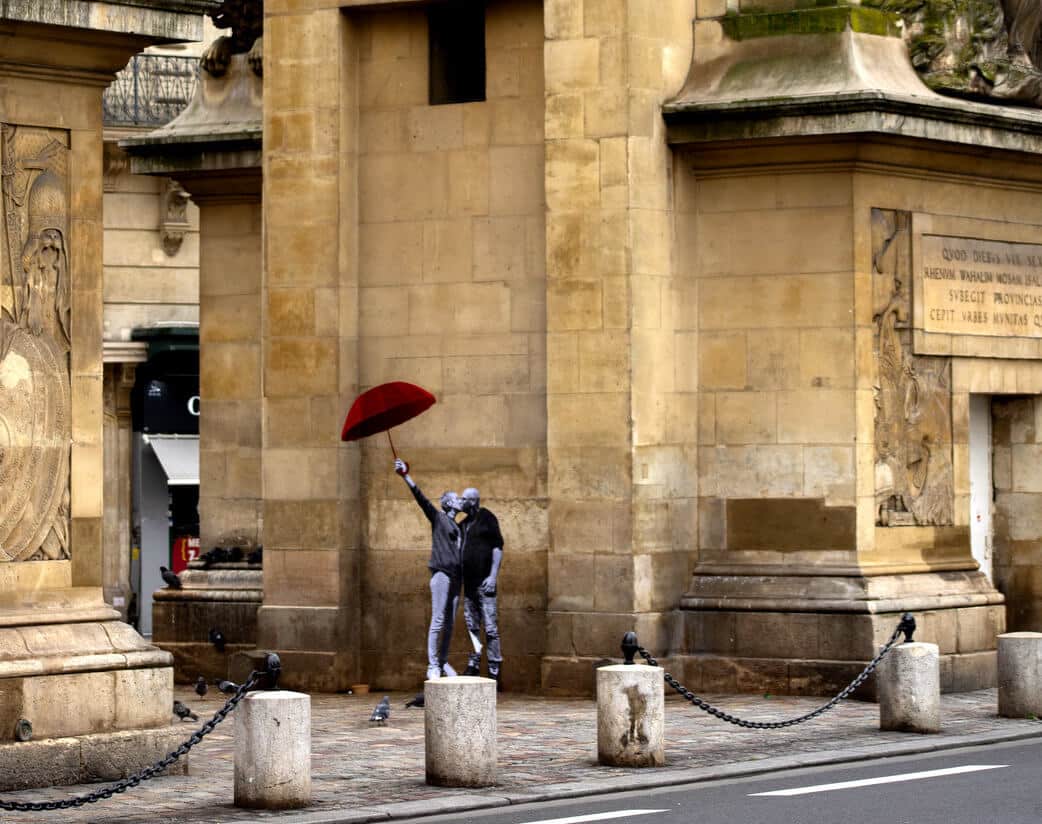 ACCORD communiqué about the Coronavirus – Cov-19
Paris, 15.03.2020
Communiqué from ACCORD School Director to all ACCORD students
Following the announcement by the Président de la République française to fight the Covid-19 epidemic and in application of the directives sent on Friday 13th of March at 20h48 by email to our school by the Rectorat de Paris, all Private Institutes of Higher Education must be closed to the public and students from Monday 16th of March until further notice. ACCORD school is a Private Institute of Higher Education and must therefore apply the directives.
From the beginning of this epidemic, ACCORD school has always rigorously followed the steps recommended by the French Ministry of Health, the Rectorat de Paris and the French Ministry of Higher Education.
At ACCORD, our priorities have always been to act with civic mindedness to protect the health and welfare of all our students and staff at the school, and to support as much as we can the efforts against the spread of the Coronavirus.
The world is currently facing very difficult times and requires from each of us that we do everything we possibly can to stop this epidemic.
It is therefore essential we all follow the directives given by the World Health Organisation and by our governments.
Several countries, like Italy, Spain, Denmark, the United States, for example, have taken even more radical measures than France (no visas delivered, flights cancelled, compulsory quarantine for those entering the country, some even forbidding entry, etc.).
The Prime Minister of France announced on Saturday evening that France had reached Stage 3 in the battle against the Coronavirus and that the Government was taking a number of measures including closing cinemas, restaurants, bars, theatres, concert venues, libraries, museums, the Eiffel Tower, and all places not essential to the public life.
Because protecting human life should be given priority over any other interest.
This is why, in application of the directives given by the French authorities, but also for the general interest, ACCORD will be closed from Monday 16th of March for three weeks, until Friday 3rd of April.
In the current situation, my thoughts go to all those who have or had someone close who caught the Covid-19, and to all the doctors and nurses who put their lives at risk to save others and particularly the most vulnerable.
Together, we will undoubtedly stop the spread of the virus and I hope to see you back at school on Monday 6th of April, provided the authorities do not request us to postpone the date our school will re-open.
Our administrative staff remains available for you and you can reach us by email for any question.
And of course:
– to inform you of the date the school will re-open,
– to help you preparing your return to ACCORD and to join the course and courses you have not been able to follow, at a date of your choice.
I can already confirm that any course that you have not been able to follow will be postponed at a date convenient to you, and this postponement is valid until the end of 2021.
I look forward to welcoming you at ACCORD very soon,
Take great care of yourself, follow good personal hygiene practices and recommendations given by the doctors and authorities, protect yourself and protect others.
Francois Pfeiffer
Director
ACCORD School
::::::::::::::::::
ACCORD communiqué about the Coronavirus – Cov-19
Paris, 15.03.2020
With ACCORD, ACCORD ISS and the PSG – Paris Saint-Germain
To protect yourself and others !
Follow these guidelines 👇
::::::::::::::::::
ACCORD communiqué about the Coronavirus – Cov-19
Paris, 29.02.2020
Coronavirus : Olivier Véran, French Minister of Health recommends "avoiding shaking hands".
"Vous protéger c'est protéger aussi les autres et ce sont les petits gestes qui font une grande protection», a poursuivi Olivier Véran, qui «recommande désormais, et pour une période qui reste à déterminer, d'éviter la poignée de mains».
Olivier Véran continues with: "Protecting yourself is also protecting others and little things like avoiding handshaking will ensure we are all better protected."
We recommend to watch this video (in French) about how to efficiently protect oneself from the Coronavirus (hygiene, wearing a mask and confinement).
To watch the video, please click HERE
::::::::::::::::::
ACCORD communiqué about the Coronavirus – Cov-19
Paris, 28.02.2020
You will find below a message from our C.E.O. at ACCORD Paris School, Mr Francois Pfeiffer:
"In view of the current news about the Coronavirus 'infodemic' (as the BBC puts it), we, at ACCORD, want to make sure that you know that by coming to study at our school in Paris, you are not at risk.
Moreover, there are no checks made in Paris at the airports, railway and metro stations, nor museums, etc.
This surely demonstrates that the French government is not unduly alarmed and France is one of the most prepared countries in case of epidemics.
Of course, we, at ACCORD, are taking measures. We have informed our staff, students and all our accommodation partners of hygiene requirements (regular hand washing with soap, using tissues once only, etc.).
At our school, we always maintain a clean environment with cleaning duties being performed at least three times per day in the classrooms, washrooms, cafeteria, etc. All our surfaces are cleaned with neutral detergents with disinfectant solutions and as mentioned above at least three times per day particularly in areas which are frequently touched with hands.
We have also informed our students that if one of them feel feverish or fluish, he or she must stay at home and contact us so we can arrange a doctor's visit to check on him or her and take the necessary measures required.
We also highly recommend you watch this video from Dr Peter Lin (Toronto), filmed for CBCNew.
To watch the video, please click HERE
As you know, the Italian government has forbidden for the time being to any of its students from Northern Italy to travel. Many school groups from Italy expected to join our school have been cancelled. This is surely proof that Italy as well as European countries are taking the correct preventive measures.
We would also like to remind you that the number of cases found is extremely low in France, as it is in the UK, Spain or indeed most European countries.
Of course, we do not take this situation lightly and we will never put any of our students or staff at risk. So we will keep you updated of any changes, whenever necessary.
Francois Pfeiffer
C.E.O.
ACCORD Language Schools
:::::::::::::::::::::
ACCORD communiqué about the Coronavirus – Cov-19