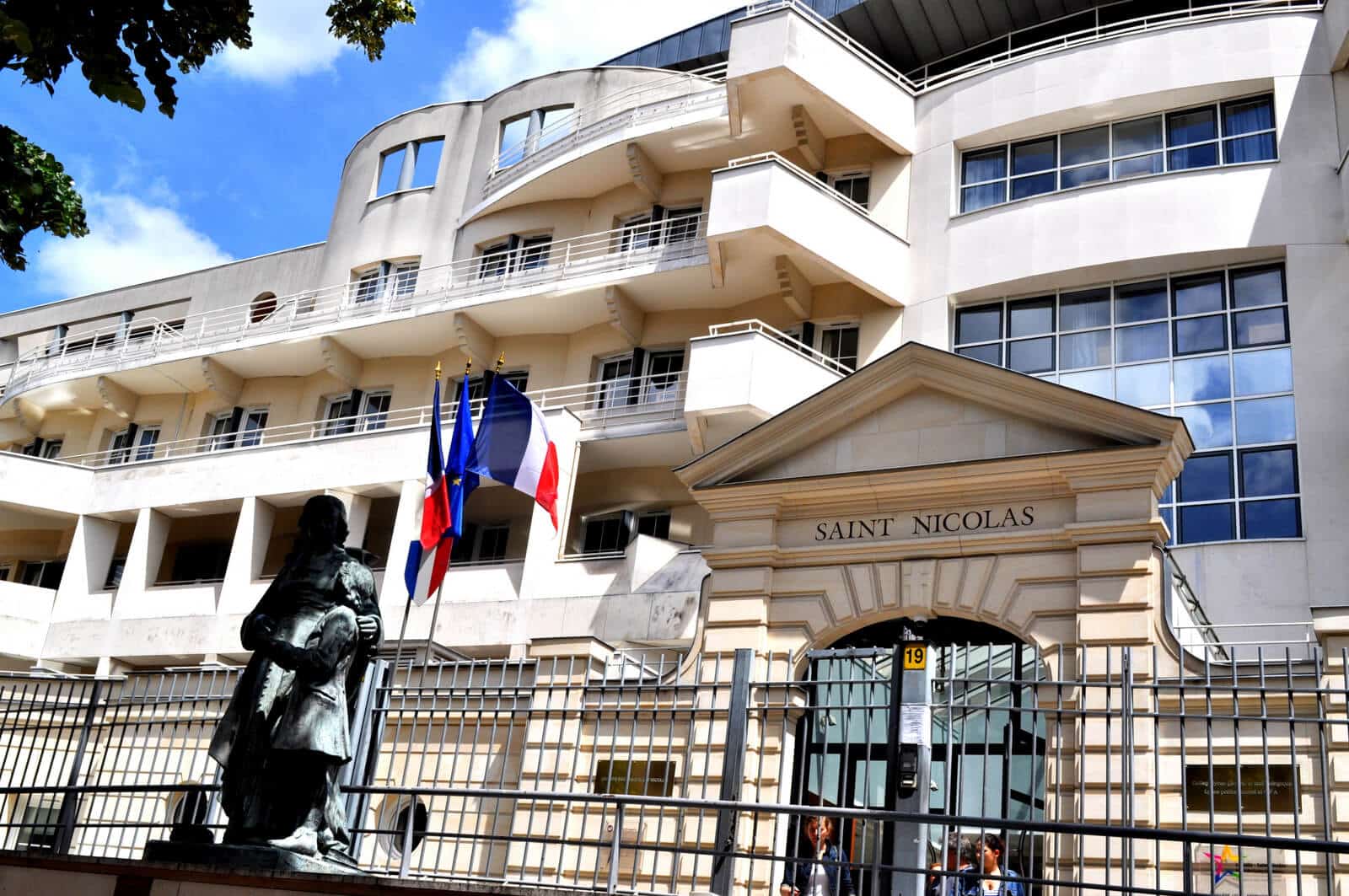 19 figures from ACCORD Saint Nicolas summer campus 2019
Today's ACCORD Paris blog post is all about "numbers". The ACCORD Saint Nicolas campus 2019 closed, and we cannot wait for the 2020 edition! Next summer we will be welcoming teens and juniors from all around the world to enjoy French lessons, activities, visits and full day excursions.
We thought we should share 19 fun statistics from the summer with you about our day and residential camp…
6 : The 2019 ACCORD Saint Nicolas campus was open 6 weeks, from June 30th to August 10th.
19 : In 2019 we have welcome teens and juniors from 19 different nationalities! Our ACCORD Saint Nicolas summer camp is very international and this is why teens and juniors love it. There is nothing better than having friends from all around the world and learning about each other and French cultures. Be sure in summer 2020 we will welcome 20 different nationalities or better, +20!
763 : In 2019 more than 760 teens and juniors enjoyed their French courses at the ACCORD Saint Nicolas Summer Campus and Summer School.
19 : In summer 2019 more than 19 different visits and excursions in Paris were organised during the campus: from the Eiffel Tower to the Champs-Elysées, the Louvre and Orsay museums, boat trips on the Seine river and on the Saint-Martin canal, the Palace of Versailles and its amazing gardens, Montmartre and the Sacré-Coeur, Notre Dame, etc.
35 : We employed 35 staff members, supervised by Monsieur Bertrand, the Director of the Saint Nicolas summer campus.
75 : The ACCORD all-inclusive summer camp for teens in Paris is registered at the DDCS 75 – Préfecture de Paris, and all the ACCORD staff members in charge of the Teens during their stay have the official BAFA or BAFD degrees (Brevets d'Aptitude aux Fonctions d'Animateur or de Directeur). At ACCORD Saint Nicolas Summer Campus, the safety of the teens and juniors in our care is a priority!
24 : We employed 24 teachers on the Saint Nicolas summer campus, supervised by Monsieur Thierry, our Pedagogical coordinator of the ACCORD summer school. All hold university degrees and are fully qualified in teach French as a Foreign Language to young learners.
1.680 : It's the number of French lessons given on the campus during the 6 weeks in 2019! Semi-intensive and intensive courses were offered as well as the very much appreciated (by the parents, especially) "Written and Grammar" course and the one-to-one lessons.
Monsieur Thierry and his team of teachers are committed to ensuring students on campus have fun but also improve their French… and this summer, some of our teens improved by two levels!
2 : Two medical / healthcare assistants were on the campus 24h/7 days.
6 : Six evening disco parties were organised, one every week!
8 : Eight videos of this 2019 Saint Nicolas summer campus are available on YouTube! Memories are precious….. In a next blog you will find the links of all these videos!
4208 : It's the number of meals served at the self-service restaurant to our teens, juniors and staff members in summer 2019! Our juniors are so busy each day with our activity programme, they burn off a lot of energy and it is very important that they have three meals a day at our residential campus.
5 : Transfers were made from 5 locations: 3 airports (Roissy Charles de Gaulle, Orly and Beauvais) and from 2 train stations (Gare du Nord and Gare de l'Est).
+40.000 : More than 40.000 subway tickets were used in the summer to go from the campus to the Eiffel Tower, Montmartre, the Champs Elysées, the Louvre museum, and all other monuments and places our juniors have visited.
+100.000 : So many great memories ("souvenirs") were made to cherish forever. It would be impossible to count how many memories were made in the summer. New friendships were made, new activities and experiences were shared, new places in Paris discovered together… and so much laughter could constantly be heard around our summer camp. So many teens and juniors plan to come back next summer! Come and join them!
20 : The 2020 ACCORD Saint Nicolas summer campus will open 6 weeks, from June 28th to August 8th.
To avoid disappointment,

book early!
To learn more about:
Waiting for the pleasure of welcoming you at our ACCORD Saint Nicolas summer campus!